Index: To get your vehicle back to its dependable state follow my tips and products proven to do so - gain the cheapest, fastest, yet long term best way - explained for the man or women who knows little about such, but want that help.

Auto Tune Up and Repair

Options  Your Best Solution, Explained.





...  

Ever wonder  what options us car buffs use to fix our cars, spending a few dollars to do so, when the average person spends thousands to end the same problem?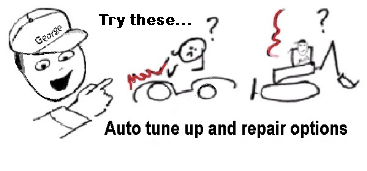 Contact Info: 
auto-tune-up-and-repair-options.com On a cell phone, want to ask a question, to order by phone what's listed, call me or email me:  megapower@grandecom.net ...george at  512 665 3388
Site Index Purpose: index: Auto Tune and Up Repair Options Explained. For mechanic and vehicle owner. Best Do-it-yourself options to end engine transmission radiator steering problems.
What do car buffs do that's cheaper, faster, better to end their car/equipment problem?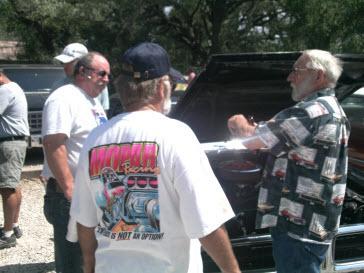 Index: auto tune up and repair options for solutions car buffs like.
What car buffs do?
They fix internal, mechanical, performance, and wear and tear tune repair problems cheaper, faster, better, chemically, with a great, long term benefit.

The same benefit you are after!
Our option? You will be personally guided. From start to finish, by a car buff/auto-mechanic who is the country's expert in all this - me! 
With unique products furnished to get you back on the road faster, cheaper, better - and with a long term tune repair benefit. This...
Your cars trucks tractors dozers RVs boat motorcycle will from then on start quicker, run quieter, seem like the engine is bigger,  major trouble-free as long as you want! 
All guaranteed to work and please - see refund guarantee.

 

Do it yourself with our help! Ends its worry. Avoids thousands in repair expenses - money you can use for other family needs. - that's our car buff auto tune up and repair option for you. 
Interested? read around the site and see how your problem is fixed.


Index Goal: 
Learn
 the cause, several solutions and their outcomes, and the ideal auto tune repair option solution -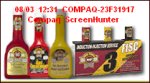 Mega Powers specific Products car buffs install to end their vehicle trouble.
Here you learn the cause, several solutions and their outcomes, and the ideal solution -
The car buffs fix for your problem.

the cheapest, fastest, best solution to get back up on the road again - 

because life is moving on, and we can't afford to get left behind.
How to find your recipe for your car fix.
To do so, you will follow a car buffs service, and care way - a little education way, to have your sick vehicle return to their most dependable ways in the quickest, cheapest, best way known... 
Those 3 ideals - cheapest, fastest, and best way known I guarantee will  end your engine, transmission, radiator, steering, or a/c trouble.
Do what us car buffs do to avoid their their expensive repair.

If about to be repaired

-  cut their expenses to less thir an half! Do what us car buffs do to avoid their their expensive repair.
If you depend upon an older vehicle to get you around...and a component is acting up....
If you own truck rigs, tractors, dozers and  and such  and looking for products to work-out a component problem. Maybe an more potent way to...
Keep them going strong - cut their repair and down time in half... Do what us car buffs do to avoid their their expensive repair.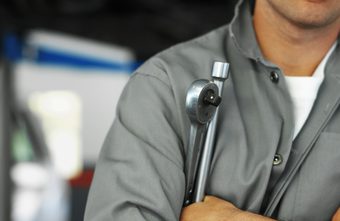 What us car buffs do to fix our cars? To find out....
Read what to do on the page your problem is 

covered.

Read other pages on this site to 

build your knowledge

 and confidence on the products and steps they use.
Don't buy yet! Go to youtube and 

see their ideas

 compared to ours. Google your problem again to do so.
Next
Then come back to our page

with your problem and read it again. 

Now you do what tens of thousand do like us car buffs do.

Know what your real problem is and order the

 unique,  products shown to do the steps to reverse, then stop or end the problem.

Bookmark this and the page with your problem.

Click on the links on the left.

Google your problem again, and see what others offer and see if a car buff would do.

If you later find its better than my option, email or text me your results - and I;ll add it to let people know.
Auto tune and repair options: My car buff secrets...
Here's why...and my method.
Mechanics

are mostly part changers.When you leave their shop, other problems deep inside continue to grind away. Both you and him wait for the next trouble to nickle and dime you.

In other words, they do nothing to prevent such troubles because its not in their training.
And they offer no alternatives, right?

What you need are experts in anti-wear care. 
...That's my method.
That expertise is what your option is here.
...What is anti-wear care, and how can it fix my car?
Problems they solve.
Are these help you are looking for?
All internal running, tapping, rough idle, blowby, oil burning, exhaust smoke, lousy fuel economy, rough-shift, steering whine, overheating, coolant loss, fluid and oil leak problems have 3 common causes - acid pitting, residue buildup, and friction or binding.

Out of the thousands of additives, we found what works for what and what does not! 

Do you need that help? Here's what to do about it so the trouble ends. 
Click the problem buttons< on the left and read a few pages to see, we know what you need to fix your car with.
Do this...
See if one of the buttons list your problem. Click it.
The car buff secret to fixing your car.
You will find

Auto Tune Up Repair Options contain what us 

car-buffs

 do to tune and repair our vehicles.- secrets. 

But us car buffs go after root causes with products found to end the cause and the problem - or, and the problem it caused - which is what repair shops fix.

I discovered them in my search to end

my car problems, and I'm a mechanic who  - like you, wants those same money saving, worry ending car fix  secrets, too!

  Always the fix? Not always. But mostly.

Here to help you,

 and you may have a gut feeling such help is around. You the non-mechanic can now do the same fix as us car buffs.
The help you really need:
Yes, with this option, end

running and performance upsetting 

car and equipment problems

for a few dollars,

 in

less time

for what other spend - not knowing, $1000 clear to $5000 to do so.

Nothing

to take apart! Driving reverses the problem. We know that secret!

This

is the the fix option you need!
Here in simple terms, those secrets  you need!
Made to meet New Vehicle Warranty Servicing but much much more potent - as it has to be to end the problem.
causes.

Read that last sentence - again as it the option I think you are after if you read this far.

You will also see the solution - the

option fix

, is for

any

car, pickup, diesel truck, tractor, boat, motorcycle or machine condition.

That's because - All parts, while car makers design the part differently so, rarely interchangeable, all do the same function. 

And all running, performance, - whatever upsetting  affected by acids, sludge.

 mechanic or residue caused problem in the fastest, cheapest, beat all-around way.

 what me and others discovered

trying to avoid

a serious engine transmission or other power train problem that appears out of nowhere.

To not sound 

But do so using products and tips that end the problem while others, not knowing or trying them,have to rob credit cards to pay the average way cars are fixed.

 to have explained how to end as well, listing over 400 to show the add dependability fix to add to your tune up and repair.

In many cases, it is the fix your car truck equipment needs - don't believe me? Read the testimonial page and see what my customers say it true!

Once you understand the significance of adding long term dependability to your vehicles and do so. Your life will change for the better!

Transportation cost will be halved  over time when installed - and each week your engine will run as if bigger, yet go 20 to 40 more milesditance on each fill up.

No matter age, miles or condition.

Your car truck tractor RV boat motorcycle and machines will run as if new, and now years past what other gain using their ideas for care and repair.

That's the auto tune up and repair option waiting here for you to discovery

To do so featuring the newest professional quality tuning and problem-solving products - explained so anyone can solve, or prevent operating problems in any size, age, or brand vehicle.

For the person searching for Do-it-yourself quality help from experts, about specific products to end a particular internal fuel side, oil side, residue, wear negative, to end the problem and its cause. 

So successful, speedy recovery assured and guaranteed by tips and products suggested to use.

To educate mechanics about such products to expand their expertise to overcome common wear and tear during servicing to keep vehicles going. A profit growing factor. 

Those found by field testing to end a car's  performance problem. Or installed for temporary relief.

To use to identify a running problem

 cause and best remedy.

No matter if like valve tap, oil burning, rough shift, oil or fluid leak, even high mileage operating problems. and the like.
In any car, pickup, diesel truck, tractor, RV, boat or motorcycle you own.
You will have the easiest way to end any running, performance, or operating negative because,  In your engine transmission radiator and steering.
While this site is the world's online site to teach mechanics what's-new in additives, for performance problem-solving, with tech side info needed, its written so anyone - man or women can easily gain the same professional end to their car problem. I'll walk you thru to assured your success.
What people say - 
Hi george.

I have just completed the engine and transmission treatment for my engine and automatic transmission on two of my vehicles ordered from you for my 1998 Lexus LS400 and a 1985

Toyota camper. The running problems they had just disappeared and the improvement is quite amazing! 

After the First Step in the product directions I ran the vehicles for about a week, but started noticing improvement almost immediately. The odd thing is that I just changed the oil about a month before the treatment so the oil looked still clean, but when I changed the oil in Step Two  it came out heavy and black! So evidently the treatment was cleaning the engine more so than my synthetic oil could! 

My old Lexus is driving like a new car producing much more zip and very smooth shifting again. I have to watch myself on the gas pedal also, as the car climbs to higher speeds much faster than it use too! 

The Toyota camper was always under-powered with its four cylinder engine, but the treatment has also given it a big extra horsepower boost too.

Both engines just purr, and the engine valve tap and rough shift troubles are no more!

 I was somewhat skeptical at first,, but it made me a believer! 

Thank you George, for giving me a way to restore new life to my older vehicles I really though needed serious repair!                                                                                    

Alan

Fincke      

Boston

MA
What mechanics say
"3 times we took the transmission apart

 because it would not shift right. 

You suggested the Mega Power Transmission Service. Now it shifts perfect. 

Since then they a part of every repair because of such Help. JM shop owner
Like Alan, your can enjoy the same benefit and performance operating advantages with Mega Power. Mega Power will end this cars problem, and enhance your other good running cars pickups trucks tractors boats motorcycles performance years beyond what other methods can.
By george christ The car doctor
America's Expert on Alternative Services to Fix Your Vehicles 
What this tune repair option is the best one to use...
You will learn the following:
What

causes

your engine transmission radiator steering a/c or fuel  problem. 

This 

knowledge

will help you select the right fix for now.
Provide insight to

protect all

your vehicles and avoid future avoidable repair problems.
You will have this car truck equipment problem remedied

faster, cheaper, better, perhaps by yourself.

Avoid thousands of dollars repair, and premature car replacement expense

because you will know

how to

slam the brakes on every car component as you understand the

fix for this repair option.

Those options should 
What products -

cut-in-half

repair expense as an option to end the problem by mechanic or yourself.

What return a smooth, powerful, like new operation - 

then keep it that way as long as you want!When your car truck equipment was new
Thousands of men and women car truck equipment fleet even boat motorcycle owners have chosen this new servicing treatment to end over 21 internal problems, making costly repair unnecessary?
Would you like to join them...

Would you like to join them with a way to end your vehicle problem and reduce its repair expense?
Why this is what your sich car needs...
Avoid up to $4000 in many cases. This engine treatment is a service to end your cars problem giving you control over traditional repair methods.
     Car problems upset your life! 
     Life is suddenly swapped around and doubling up occurs to get about and to work and school and doctors. Then, more bad news of the cost to open up your engine to fix it can run $2000 to $4000.
     That can mean more worry with maxing out credit cards; already near limits, or paying some bills late, to cover the repair cost! 
     For some, a new vehicle is the answer - with 7 years of car payments to escape car ageing problems.
     That is until now.
For the last few years car owners around the world with engine troubles - internal engine troubles, have found their fix online at; auto-tune-up-and-repair-options.com. Ordering an engine treatment from Mega Power that ended their internal engine wear, sludge tap, oil burn, blowby, engine miss, stalling problem - all related to removing wear and residue build up problems - with Mega Power.
   Sure, that is something mechanics also do, but by expensive replacement of your engines faulty operating parts that hardly ever are busted, just stuck or lazy operation to upset your engine, [I known, having taken dozens of engines apart and finding never a busted part]. Which also takes 5 to 10 days in an engine overhaul.

    How chemical technology fixes ailling motors.
     To fix an internal mechanical problem, Mega Powers Engine Treatment is unique. Its various combinations of both existing, and newly invented additives are combined making the fix possible. The combined features attact and conquer even the biggest internal wear and sludge problems.
Those that cause an engines major problem- something like what a doctor specialist combinds in a prescription to do the same to end serious human ills - avoiding an operation for the sick person. 
     Why you should try this product to fix your engine.
     For the first time, an engine treatment is worth the investment considering it may end your car problem in a day of driving. And this engine treatment investment is already avoiding millions of dollars repair expenses for motorist around the world. 
Is it a miracle cure-all?
      No! Mega Power, an inventor of car and truck additives with corrective powers have no miraculous power. "Amazing," for sure - you will say!
     Mega powers success in 95 out of 100 engines is from specialized cleaners, conditioners, revitalizers, fortifiers, anti-wear, and acidic protectors.
     These 6 specialized additives, combined, added to the fuel and oil - and sometimes the engine air intake, free up lazy or stuck valve and piston ring parts that cause most problems oil can't!
      Ending any of the dozens of problems resulting in a bigger engine feel, and often quiet-like new car engine operation. Mega Power users go 20 to 40 more miles distance on each weeks tank of fuel.
     Not for bad sensors/electronics. Nor busted engines.
     Called upon to solve new engine breakin problems, and repackage in less potent cans  for car dealerships, Mega Power, as a 25,000 miles engine service for new vehicle engines under warranty, exceeds the car makers specs for a every 25,000 service for new cars and diesels. Service cost can run to $1,200.
      Advantages and Disadvantages.
     However, for enhancing your goal of ending a pass 100,000 miles wear residue caused troubles, the costliest of all engine repairs, this is done easily.
        Something mechanics also do, but by expensive replacement of those parts. Which also takes 5 to 10 days in an engine overhaul. That presents several additional burdens for the worried car owner having no vehicle to go to work with.
     This is because Mega Powers Engine Treatment also smooths out wear roughen surfaces, then fills worn spaces - closing up the 2 other negatives contributing to the engine problems. The benefit can give your car equipment a second life of long term service - with touch-up usage from time to time.
  .
     Why so many chose it.
     You see, The engine treatment ends over 21 internal leak power loss, tapping, oil burn, blowby, rough idle, and hi-mileage wear problems - that make the motor seem worn out when its not!.
     When you have engine trouble, and an engine code light flashes on your dash, some engine go into limp mode.
     That means the car won't run very fast at all until the dealer works on the problem.
     If out of warranty, repair can easily run up to $3000 just to replace a few sticky, or stuck parts - that chemical cleaning by driving with this engine treatment can correct - at a fraction of dealership cost. Of course dealerships have deep overhead so every customer pays a lot extra for care repair at dealerships and of course local repair shops.
     What Mega Power does for the engine.
     However, the engine treatment, by chemical cleaning, conditioning, and worn surface smoothing - no other additive sold can do, and by driving, which uses your engines worst enemies to advantage, turns back, engine condition to when the engine was newer, had less wear and operated flawlessly - again.  
     Mega Powers Engine Treatment chemically reverses all your internal engine negatives - ending its trouble causing condition.
Why can't synthetic oils do all that!
     Synthetic oil is probably already in your engine - if your car is 25 years old or newer. When oil touches 400 degree engine surfaces it turns into tar. The filtering system gets most of it, but some sticks to every part and stays behind when the oil is replaced. 
     With acid present in the residue, acids eat away the shinny smooth piston bearing valve and gear surface that holds residues, you paid upto $60,000 for to avoid when the vehicle was new - and made it run so great and dependable.
     Synthetic oil may help push the problem into the future - which may be now for your engine.. Cheaper oils add problems years sooner  -but wear proceeds even with synthetic oils. More is needed to avoid or engine problems.
     Amazing video shows our product selections power to end even the worst engine wear problem.
      See the video on the page where your problem fix is covered.  The video shows even the worst engine problem is remedied with Mega Power.
     You may take looking over a few pages until the right page and directions to end  your engine problem is covered. Order what you need on that page. Its all easy - even a women can do it and do so.
    Guarantee.
    The Mega Powers engine treatment i sold with a satisfaction guarantee to do as advertised. 2 refunds last 267 days spek of its worth. A phone call provides instant refund. A repair invoice showing actual repair may be needed for proof of refund.
What can you expect when adding Mega Power to your fuel tank and motor oil?
      A complete recovery as described above is now doable.
Click the links on the left for the fix your car needs.
Questions answer on the page you go to.
How to order Mega Power to end your engine problem.
What happens if a part is actually bad?
Do I need a mechanic or tech to do the service?  
With this option YOU select what repair will cost and when - not others...
I'll walk you thru the service - its easy!
Brief history of problem solving additives
Carl Wynn, The Justice Brothers, Bud Esterline are all famous people who built empires selling additive formulas to end engine problems.
I'm building my empire promoting services and products I found end most intertenal wear and tear problems with auto-tune-up-and-repair-options.com.
My thing is I'm gifted to figure out what additives do what to get your car back to normal.
Here's how this option works:
It's a Do-it-yourself option.
Amazingly reverses the problem to end it.
Those results end upsetting performance.
Additional healing occurs.
Function then goes back to normal.
Ready-to-go returns sooner. 
Avoids, ends other avoidables.
All that makes it a way better option.
Detailed on the page your problem is covered.
Whereas repair just replaces the bad parts. Other negatives remain.
Repair is much more costly. 
You know, when you spend your hard-earned money you want what I want - to

spend the least while hoping for a lasting value

. I do too, and I'm a mechanic and car equipment owner - Sure...

And you don't want to get ripped off! 

But I found, 

us mechanics been train to not offer what you pay for, either.

So this option will smarten you up, give you man or women educational control over repair cost and when, and learn how to keep in your pocket.... tens of thousands of dollars you now give to others to keep your transportation on the road. 

Those are your options you gain if you spend a bit understanding the power in them just covered.
This is how I discovered what I and many feel is the newest and best care and repair options.
My story, of what I found as the best tune repair and care option... What I call the Rolls Royce of Care and Repair that pays you for using it!
 It is helping tens of thousands of car truck tractor boat motorcycle and machine owners  - enjoy a better tune up and repair option that pays them - not others to get your vehicle back up running great again.
And for mechanics - who own their own repair shop - a way to start doubling their income working with a smarter care and repair option.
And for vehicle and equipment owners
who may be willing to spend a little reading time to see why - 
....these auto tune and repair options are the best way to take care and repair your vehicle right now -
to possibly cut in half your second largest expense - your vehicle care and repair dollar expense.
Have you noticed....
After a vehicle service or repair problems the vehicle always got worst.
Have you wondered if there is a reasonable -  to reduce your second biggest expense - vehicle cost, care and repair?
This tune and repair option explains what you are looking for - but didn't know it!

Introducing a Rolls Royce Type Care and Repair Option - for the Person Who Wants the Best from his Cars Trucks Equipment Repair, Care, and his Money
What cost you so much transportation expense are acids, sticky residues, and metal migration that cause over 400 problems fuel, combustion exhaust, oiling and performance problems.
That even the better oils and common sold products do nothing for to help your cars...
 - but I''l show what does to recover and end your car internal wear and tear problem - with the best ever, auto tune up and repair options around.

 Global Rank   2,113,168 5,United States  999,476  
Contact Info: DIY Auto Tune Up and Repair Options: Short cut tune and repair tips products and personal help to get your car running great again - Contact info: If on a smart phone, to ask a question, for ordering products listed, call me.... george at 512 665 3388
My 68 351 cobra mustang engine still running great after 25 years with Mega Power
https://EzineArticles.com/?Ending-Engine-Trouble-Using-New-Products-Assure-Trouble-Free-Car-Life,-Avoids-Avoidable-Repairs&id=8781521
As featured in Fixya.com. Congratulations Geo Christ! You're in the top 10%. With 17,386 people helped, you're one of the most popular answerers of Honda questions. Keep those great answers coming, George.
Distributor Opportunity Details. Investigate this top quality product line to see if its for you. Local business opportunity. ROI Details. 1-512 665 3388
Shipping-guarantee: Mega Power Automotive Products: Shipping and Product Guarantee restrictions 50 states USA and beyond
Site-purpose. New to auto-tune-up-and-repair-options.com? A popular repair and care shortcuts not found elswher to help save you time, fustrations, on problems they develop
Mega Power, a noisy engine valve treatment stops noisy engine valve tap or free! Add to motor. Drive to end tap. Avoids engine repair for good!
Mega Power's Motor Blowby Treatment ends compression blow-by in any motor! Stops oil burning, oil leaks, valve tap. Restores like-new power with MC+ avoids overhaul. Guaranteed!
Easy sludge removal method proves its superior, providing a quick, clean, strong motor performance to keep you going. Avoids expensive repair.
Most engine flush additives should be installed and engine ran cautiously. We found the Mega Power Engine treatment among the best performing. Its protectors allow you to drive while cleaning ensues. Performance recovery is second to none!
Mega Power's Worn Motor Treatment restores power, ends oil burning, tap noise by cleaning dirty valves, piston rings, by adding protective anti-wear for year more dependable service
Auto tune up checklist shows what product ends miss, stalling, rough idle, power loss, oil burning, tap, lousy mileage, for a perfect auto tune up.
Mega Power Tune up Products; recovers horsepower ending performance problems. Review.
Fuel Injector Cleaners with MC+ oil system cleaners more successful to end rough idle, engine miss, stalling, lousy fuel economy. Order online
Need transmission help? New product ends rough shift, jerk, slip, leak, chatter. Goes where oil, other products cannot to end problem.
New product ends 3 causes transmission slipping. Does so removing varnish on clutches, pump shift pressure, cleaning sticky shift valves. Tips Products.
Premium Power Steering Treatment that ends jerky turning, turn hang up, squeal, leak. Restore smooth steering, turning. Avoids repair.
Radiator cooling system service: stops head gasket, manifold, heater core leaks. Overheating. Coolant loss. Simple to install, instant results, cool exciter and stop leak included, guaranteed.
Stop leak products. Engine, Transmission, Power Steering. Radiator. Heater. A/C compressor. Seals/gaskets/cracks. Reviews
Mega Power's Cold Weather Engine and Fuel Additives help older diesels run great. One product protects engine, battery, starter, fuel all winter long
Mega Power Diesel Motor Treatment ends oil burning and blue and black exhaust smoke even in older worn engines.
Diesel Injector Cleaner by Mega Power. How this cleaner stops smoke an rough idle caused by dirty injectors and valves.
This diesel engine tapping noise product stops valve tapping for instantly quieter, smoother operation. Just add and drive to stop tapping!
Follow these air conditioner "cheat" service tips using #120. The 120 flush oil lowers cooling 5 to 10 degrees - avoids costly compressor replacement.. Order online
Which racing engine additives get you to the finish line oftener? Those that reduce the most friction, send the most horsepower to the wheels!
Is an engine oil flush harmful to your motor? Most are! This one is not! The new flush treatment from Mega Power cleans and revitalizes a motor in minutes or free.
Mega Power Worn Motor Directions: the best way to restore a like-new smooth performance again. Products. Tips. Ordering 512 665 3388
Valve sticking, tap help. WikiAnswers, quote, tips. Fast-acting products to end valve problems, end rough idling, rough running, restore power.
Radiator servicing. New, stronger system flush, stop leak, and cooling conditioners. Acid an Anti-rust Removers. Tech tips. Order online.
Thee transmission remedies end leaking, rough shift, slip, converter lockup. Under $100 Simple service & product you use avoids $2000 repair.
We selected Mega Power Transmission Flush with anti-wear because it ends shift, chatter, leaks. Cools, conditions. Avoids repair.
Clean your dirty fuel injectors and dirty engine valves, and other dirty trouble makers, at the same time.
New engine tune up product ends internal starting, power loss, engine miss, idle, lousy mileage tune up phone help, Ordering options.
Engine transmission fuel injector repair tips to find, remove hidden power consumers,. Ends 21 tune up problems, 3 of the toughest shift problems. Your older car medicine and vitamins.
The Chrisman Legacy Always Faster - the book Interview; J Leno, Ed Justice Jr cover the race car legend Art Chrisman. The book.
Car lot additives help cars that sit to start instantly, run smooth, shift smooth. End tap, smoke, rough shift, rough idle, leaks in minutes
Garage owner tips. Learn more. Sell more. marketing.tips. $1000 more every month. Steps to have more customers buy more, oftener.
Bud Esterline. Mega Power Automotive Additives, lube oils fluid exchngers for cars, trucks, RV, marine and industrial. Problem solving, anti-wear, oil fuel ATF treatments buy wholesale retail
Dyno tuning, using additives to recover and squeeze out extra horsepower. Not octane boost! "Conditioning" provides instant zip like a bigger motor. Tire smoking race car power improvers.
Motor oil treatment. Restores power & compression in minutes. Stop oil burning, tap, leaks etc. Gives years of overhaul-like life to any worn motor
Worn motor additives. Which oil treatment, tap oil burning aid works best? Details
Gasoline Fuel Injector Cleaner. Why different. This one works fast and cost less. Why its best for your problem, explained. Tips. How to. Free Shipping
Mega Power stops motor oil burning fast. Add, drive. Driving quickly stops oil burning, exhaust smoke, oil consumption using new oil n wear conditioners to block oil escape.
Worn Motor Treatment Review: Help, tips, products that avoid costly engine overhaul. Ends tapping, oil burning. Restores years more usage from older, high mileage cars and equipment.
Mega Power Testimonial. "After years of neglect, Mega Power has given my little pickup has more power, and better fuel mileage than I can remember it ever having before."
Problem solving Gas Additives, Fuel Injector Cleaners, Combustion Area Cleaners for New & Older Vehicles. Order online
Ford transmission additives.for problem solving automatic, stick shift, 4x4, rough shift, growl, heat, leak, slip, wear problems
Lucas Oil Treatment. Is Lucas better for your engine and transmission? Some say yes! Others - No! Bob-the-oil-guy demonstrates why Lucas is worst. See his Lucas oil comparison test. More here...
Lucas Oil Additives Lucas negatives and positives compared to: Mega Power. I sell additives. Feedback on Lucas. What oil treatment will work best for your motor?
Tune up Procedure, tips, additives to use. Code-reading. Do it yourself help. Is s tune up the Right Fix for .. or is this...
Lucas transmission, stop leak. How does it compare? If not safe, what could I use to help my transmission along? 3 tips for transmission care, repair avoidance. Other brands to compare.
New Transmission Additive with 3 new anti-wears frees sticky shift valves to stop rough shift slip leak any transmission or free, guaranteed!
wiki.answers Did Lucas worsen my transmission problem? Things you should know about the difference between quality & poor quality additives. Review.
Amsoil Engine Flush. Why I don't trust it. What missing? What's harmful in it? A good engine flush has these 6 ingredients.
End your engine valve tap and sticky noise problem with this Mega Power Product that ends tapping. Do so as you drive. Saves your engine and money!
Car additive brand comparison chart. List of dis-advantages of different motor oil treatments. Who ranks #1. Lucas, STP, MOA, Restore, Mega Power, Slick 50?
Which tune up is best for your motor? What you should know. Basic or Complex? Steps to each. Tuneup additives. Future tune, repair problem avoidance guide.
Wikianswers valve tap. I found a brand and their product: Mega Power Worn Motor Treatment pretty good as it ... stop the tap and rough idle
Are octane boost additives helpful? Yes! View this test-lab video. Top brands tested. Review. Products to boost power by removing octane lowering, power robbing, motor, transmission negatives.
Solvent based additives sold for engine & transmission flushes are harmful. Better, safer brands reviewed. Which are which explained?
ZDDP out! MC+ Metal Conditioner in! Vehicle additives providing longer engine and gear life than ZDDP
Keep Mega Power #120 penetrating oil spray at home, farm, shop, boat, equipment. Stops squeaks, frees nuts, bolts, anything stuck, rusted, needs lube
New motor oil flush 10 times better than common motor oil flush products. Mega Power's New Flush Treatment ends 6 motor problems.
Mega Power Transmission Stop Leak. Works, or free! Controlled seal expansion closes gap and stops leaks.
Mega Power Additives. Buy, sell. Reseller Program. Features. Products. Help/ordering info 1-512 665 3388
Use these Mega Power friction modifiers to restore your motor power, speed you down the road faster, easier, reduce wear, end being aborbed by motor, transmission, gears
My 10 cold weather, cranking, engine starting, running tips. End slow start, rough idle, stall, tap. Winter engine care for great engine starting, running, performance.
Cold starting problems end with these 5, How to start your car in freezing weather, easily. With these four items.
This new air conditioner tuneup tip will cool and quiet your hot compressor to instantly cool as it should using Mega Power Tuneup Lube #120.
End your engine runs rough idling problem easily. Here's a powerful internal valve cleaning product to do the job. Easy to install. Quick acting.
Motor burns oil help. Stops oil consumption, exhaust smoke Stops oil burning fast by freeing sticky piston oil rings, cylinder wear spaces & valve stems causes. Ends 90% smoking. Restores lost power too, customers say
About increasing horsepower, engine modifying, race cams, superchargers, racing lubrication,
Army NASCAR sponsorship on way out if Betty McCollum, D-Minn., has her way. Front page story from Racer.com. Picture. Story details...
End your leaky, rough shifting automatic transmission problem fast yourself, avoid a $2000 repair that may not entirely end the problem this will.
End your sticky transmission shift problems with this powerful cleaner conditioner. Clean and friction modifies to return smooth shifting again.
Stops power steering whine, growl, leak, and rack binding fast with this great service treatment. A Do-it-yourself product
Cleans your car rusty radiator fast. Simple DIY product. Removes rust. Cooler car radiator when towing. Ends hot running temperature rise.
What a vacuum gauge tells you and what to do about it. For the best tune up using a vac gage follow these proven steps and products to end tune up and wear problems
Best boat fuel additives. This brand is so strong, motors just last longer. Gives your boat motor& carburetor a tuneup via the fuel.
New. A under $100 transmission slipping fix from Mega Power. Pour-in-n-drive. Stops transmission leaks, rough shift, slipping. Avoids $2000 repair.
End your noisy motor problem. New pour-in-n-drive noise ending motor aid has car owners jumping with joy over overhual-like results. See why
Z-max Engine Treatment does not friction modify. Friction caused 14 million engine transmission repairs. Does more better than Z-max Engine Treatment
Stopping head gasket leak fast. New head gasket stop leak from Mega Power works fast. Non clogging. Seals when exposed to air. Online ordering.
DIY way quickly stops engine stumble, engine miss, stalling, back fire, misfire, hidden emission problems, Enjoy a smooth running motor again Guaranteed
Classic Car Additives. Just add these to prevent and end fuel motor transmission classic car fuel, storeing, cranking, running and shift problems.
Mega Power 120 Lube Spray frees anything stuck rusted or squeaks. Nuts bolts studs hinges rusted tools wheel nuts machine shafts,
Got an A C cooling problem? This method and product ends your A C cooling problem. It tunes and restores your cooling system - keeping you cool on the hottest day. Avoids an expensive repair.
Mega Power Distributor Options: Provides a profitable new income producing tune and repair products mechanics can only buy from you each month. $5000 Investment.
Industrial machine cutting lube aid. HEAVY-DUTY CUTTING difficult-to-machine steels. Saw lathe milling. Reduces friction chatter damaging heat. End gear friction noise
Diesel truck additives review with tips help to end engine transmission and direct fuel injector problems that quickly restore performance by removing carbon residues
Best vehicle additives with a guarantee to end engine transmission problems and Mega Power Brand Auto Tune Up Repair Options
New high mileage engine additive gives high mileage engines years more dependable service. Additive works in 6 motor areas not just oil.
High mileage equipment additives provide wear reducing coatings to clean free & extend end piston bearing valve gear fuel problems. Restores truck performance fast
Product ends engine noise when cold. Ends engine tap noise, rattle. Motor noise stops cold or hot
New product stop engine ticking. DIY treatment ends engine ticking in minutes
MMO: Marvel Mystery Oil an other fuel additives to protect the fuel, combustion an oiling systems
Repairs blown head gasket. Seals head gasket leak and coolant loss. Non-clogging
These motorcycle additives end rough idle, backfire, cold idle problems. Ends tap, Oil burning, even gear shifts problem
Car club forum: News, events, car pictures. Your favorite car likes, dislikes.This Car Club Forum, an extra link web page for your Club News. Show Off Cars in Your Club.
Boat engine troubleshooting.Tune up your engine. Enjoy easier starts, higher speeds. Lower repair cost.
End your Ford truck engine valve tap taping in minutes. Add. Drive. Ends tap for good! Avoids an expensive Ford engine valve tap repair.
End your stick shift transmission problem. Again enjoy smooth easy shifting each gear. 4X4 shift aid. Ends growl. Overheating.
New problem-solving engine transmission additives works fast! End problems wear and tear causes. GETS YOU BACK ON THE ROAD with help from special anti-wear ingredients like MC+.
Engine sludge removing treatments can be harmful. This brand is helping car and equipment owners safely remove residues. MC+ anti-friction ingredients restores engine power to get your car back to normal again. Order online
Stops motorcycle engine valve tap. My engine tap story
Oil additives for heavy equipment.ending oil burning, valve tapping, blowby, black exhaust problems..
New product stops your oil burning motor problem in 3 troublesome places, not one. Just add and drive. Resultds work in any size engine, gas or diesel.
This new blowby motor fix also ends your gasket and seal leak. Ends oil burning, power loss, and tapping. Last for years with small touch up. Puts off overhaul, some say.
Racing additives pass-thru more horsepower, remvoe hot spots, reduce metal migration, transfer heat outward faster for longer periods of time, lower friction in 2 ways. They give the edge you need!
New types of tractor engine additives giving overhaul-like power to worn engines, transmissions
Mega Power Distributor Opportunity. Local Business Opportunity. For more info, call 512 665 3388. A local way to supply auto service and lube businesses a monthly supply of products they need.
Auto tune up options blog. Find your repair avoidance tips,help, products. End oil burning, tap noise, blowby, returns dependable operation quickly.
Improving Your Hot Rods Fuel Economy with these anti-wear additives avoid engine, transmission, radiator, and fuel wasting friction. Increase horsepower
Truck additive for large trucks. TBN TAN clean and products to free sticky piston rings, valves, injectors/pump. Fills worn spaces for added protection. Stop oil burning. Rebuilds lost pwer
The best engine oil additive for smoking. Ends your motor oil burning problem permanently! Just add and drive and forget about it, guaranteed. Recovers lost power for years more service. Details...
DIY radiator service kit includes 5 Minute Flush Acid neutralizer Cool agent and Non-clog stop leak for years of 100% protection. Exceeds all car maker service specs. Guarantee. Buy online
Diesel injector cleaning and an engine revitalizer offers 10 times the performance improvement at half price with faster results
Diesel Hi mileage help products to control oil burning. Works by cleaning sticky piston rings and filling worn surfaces, limiting oil's escape!
Mega Power 120 spray is 10 times better than WD40. Beats the tourch busting lose anything stuck rusted or squeeks
Alan Fincke Testimonial My1998 Lexus LS400, 1985 Toyota camper Again run great thanks to Mega Power additives.
Privacy Policy for: auto-tune-up-and-repair-options.com
Ordering Mega Power Automotive Products. Description, Price, Specials
Mega Power Testimonials What customers say How it Worked
This hot radiator fix product ends overheating, stops leaks, lower temperature. Easy to install. Guaranteed results.
These Worn Vehicle Additives, added, end Engine Transmission Steering Problems and extend their life for years to come