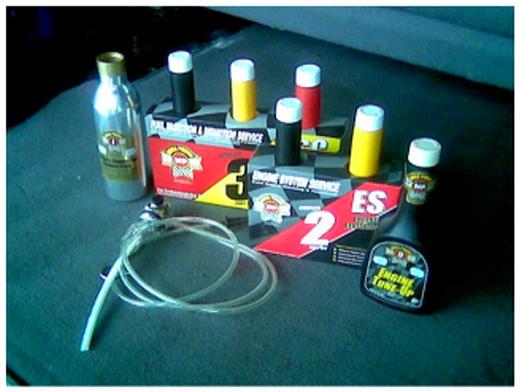 Easiest Mega Power Engine Sludge Removal 2 method. Superior, because it gives quick, safe, piston, bearing, valve, oil line, and lifter cleaning for a greaat recovery. Saves the engines. Keeps you going.

Sludge removal 2 Contact Info: To ask a question, order by phone items listed, email: megapower@grandecom.net. Call me ... george at 512 665 3388.
A product for sucessfully removing engine sludge that recovers performance with anti-friction MC+ cleaners. Avoids a $4000 new engine replacement. 
Comes as a 6 pack using 3 items a week a part for the ideal recovery. 
Ordering.
Mega Power Engine Sludge Removal 2 Treatment includes 6 items shown. Easy-to-follow directions. A Satisfaction Guarantee. Shipped to your door by FedEx in 3 days. Phone help if needed. Just $85, $15 s&h s/c $7= $107 total.

A today's Bonus for ordering now... Have it at your door in 3 days. Includes directions, phone help, guarantee.

Plus this extra bonus today - total 7 items. 

Bonus: Next to engine problems are radiator problems. Your radiator is the next place for engine trouble. Overheating is the cause by blugged up passaways or a leak draining out the coolant as you drive

This bonus protects your engine keeping it clean and preventing leaks and overheating.Its bonus value. Is our Mega Power Radiator Cool System Protector. $29. FREE if you order right now! Added to coolant overflow and fill container. A great engine and transmission  fluid cooling aid. Aids towing or in constant hot city traffic. heating up conditions. Lowers high temps to normal. Included... for FREE!

$85 + $15 s&h+ s/c $7= $107 total. Click cart button to order this extra Bonus item. savings $29
Those that do have that sludge problem - may find it cheaper to get a new engine. However,
....while sludge removing additives are sold to alleviate, or put off that $5000 expense - only one sludge removing additive, The Mega Power Engine Sludge Treatment Product is guranteed to.