Mega Power's Anti-wear Engine Protector Lubricant with MC+ Gives Strong New Life to any Size Engine. Ends Leak Tap Oil burning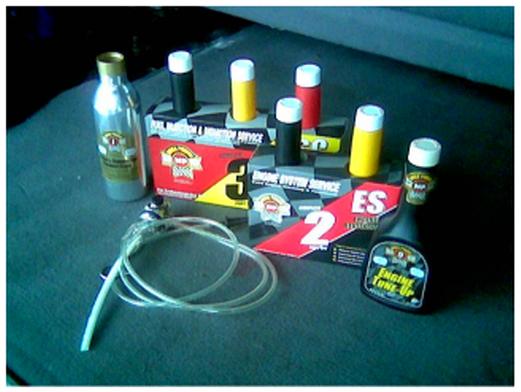 These 6 items are the strongest engine protectors around.
Engine Protector. Oil Conditioner. Anti-Friction Lubricant
It was discovered that these 6 Mega Power products - containing 6 different ingredients - 3 added to the top of your motor, and 3 added to the oil was found to be the Best Treatment to end wear and worrisome motor and tune up problems nothing else can. It is the inside half of a what makes a good tune up and engine repair. I agree! It is the tune up or repair option your motor needs.
This new engine protector frees sticking rings, valves, lifters and rough idle - while you watch and listen.
The protection Mega Power contains coats worn engine pistons for more compression, end leak, tap, oil burning. Customers love this particular advantage as it makes even older, worn motors "run strong, quiet, smooth as new again." And give it great reviews - so will you!
So successful its sold with a 6 month satisfaction guarantee. Only 2 refunds requested last 356 days - it works that well.
Quite a few say it has helped them avoid $1500 to $3000 motor repairs. Maybe, its what your motor needs. Order it today and see for yourself. Under $99 with easy to follow instructions any man or women can follow. Shipped to your door by Fedex in about 4 days. Have a question, to order, call me at 512 665 3388 or email me at: meagpower@grandecom.net .....george