New Product Helping Motorist Ends Car Trouble Inside Engines and Transmissions - easily themselves. 
Ends car troubles contact infor: To ask a car care, repair question, order items by phone, call me george at 512 665 3388
---
New service product ends car troubles avoiding their repair need.
---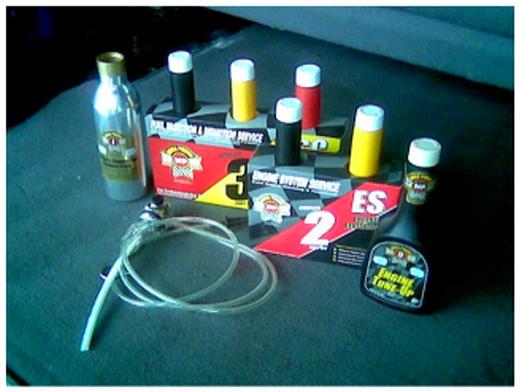 Auto tune up and repair option treatment ends 21 worrisome engine problems - avoiding their repair need.
End 21 engine problems as you drive!
Introducing:
The Worn Motor Treatment from Mega Power. 
For the first time, you can end your internal engine problem  - yourself! Have it run new-like as long as you want afterwards!
Do so even with a worn engine problem.
How is that possible -you may wonder - like I did?
Conditioning.
Its easily possible now with an engine treatment from Mega Power. Mega Power's Engine treatment  rejuvenates older car or truck engines with conditioners. 6 of them - their usage removes problem causing negatives, ending any trouble they cause - for one thing! And they...
They remove years of varnish that mess up engine [ and gear] operation if use in a transmission. And they smooth out wear roughen surfaces. and fill worn away surfaces with a film -which recovers the loss horsepower.
Mega Power returns a former like-new power in the process! What can that mean for your cars and trucks and your budget?  Benefits of Mega Power Worn Engine Conditioners:
Ends your engine problem faster and cheaper.

Prevents future problems! 

End a worry it causes.
Keeps budget intact.

If you want those benefits ...
The question is:
Procedure:
Install Mega Power in 2 easy steps:
Add products shown as Step One this week.Drive car as usual one week.



Step Two. Do an oil change with products for step two that ends the problem. 
      Uses Kinetic forces internally to reverse the problem and it just goes away!
End your car troubles with this special:
Order the Mega Power's Engine and Transmission Treatment. Includes 6 items for engine service. 3 items for transmission service. 
With directions and guarantee. Shipped 3 days FedEx to your door. Regularly $195 - for both  -
NOW both products! Both JUST $99 Total while this Special last! Retail over $300 value.  Save an extra $95 today with this 2-for-1 Special. Click for both sets to end your engine trouble. Protect engine and transmission" 
Order the Mega Power 6 item Ends Car Trouble in the Engine Treatment $99, to end your engine trouble - and get Today's Special : Mega Power's $95 Transmission Treatment for Free - order up to 6 at cart button below - as long as supplies last! Credit back to cc if out of stock.
Here's what you get. 6 items shown, needed for engine problem and prevention. And 3 MP Transmission Protection Service. Includes Easy to follow directions. Free phone help if needed. Guarantee. Shipped 3 days FedEx to your door. Regularly $195 - for both  - NOW both JUST $99 Total while they last! 9 items total. Retail over $300 value. First time ever offered and only on this page.
 Click cart button NOW to order. SAVE ... your engine and transmission and $95 more - click cart button now...protect all your vehicles with this unique protector and service product.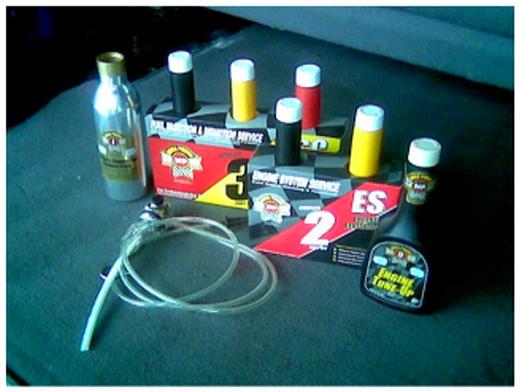 Auto tune up and repair option treatment ends 21 worrisome engine problems - avoiding their repair need.
 Read the story about this ends car problem solving tune up and repair option with long-term normalcy promised. Worn Motor Treatment Info...

---
It makes for near instant recovery - because, unlike all other products - this is not an oil additive to beef up the oil. Instead...
Mega Power's thin, problem ending chemistry uses the oil to crawl where oil can't to reverse the problem. It there, cleans, frees up, smooths, and heals any surface damage using the engines movement and heat. Often, in as little as 10 minutes! Please note: 
The product will protect every car engine, not just this one you own - avoiding their trouble surely in the making - and your costly-to-repair transmissions - if you want to give both the only service that cleans, frees up, smooths, and heals any surface damage on their pistons, bearings, valves, shafts, seals, and gears.
Repairs can cost, and do cost thousands. This is that secret you knew existed that could end internal engine and gear troubles - and gives you better running vehicles - that go on to avoid future avoidable troubles. But not where. Now, you know its our auto-tune-up-and-repair-option.com engine product you need!
Ordering info:
Every one tries these ends car trouble problem solvers at no risk anytime - because we know they have over a 95% success rate and rarely is a refund needed.
To get started, please do the following:
Select the problem your engine has needing this fix.
    You can end these vehicle problems with Mega Power Additives. 
Auto Tune Up Repair Options Ends Car Trouble Special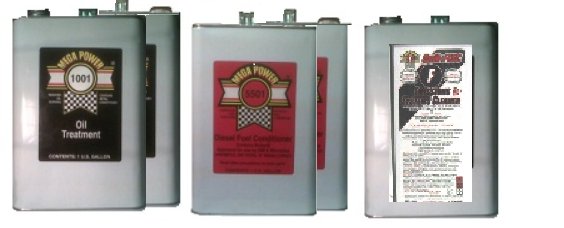 Mega Power Brand Diesel Treatment. Ends 21- engine problems avoiding their repair need.
Ends car trouble: And Diesel engine troubles, too!
Diesel Engine and Fuel Treatments
Has you back up running great, quickly, at lo-cost.
Why pay thousands to end your diesel fuel  injector, motor, transmission, head gasket,  overheating or fluid leak when additives can do them for you.  Solutions? Click diesel links on your problem - below.  Click this link for your diesel worn motor problem solver.     
---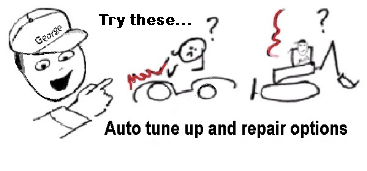 Ends car trouble:
Additive treatments are fixing 95 out of 100 problems costly repairs use to. Try them for your problem first.

End your engine, transmission problems. 

Better? 

Sure - additives restores function ending the problem for a ready to go fix. 

Can you count on it? 

Yes! So effective - it should be outlawed! It may!
Are they for you?
Read how it works on the page with your problem... and then decide.
 What's not outlawed? 
    You can end these vehicle problems with out additives. 
     Click to read what to do for:
Auto Tune Up Repair Options
Ends car trouble:

---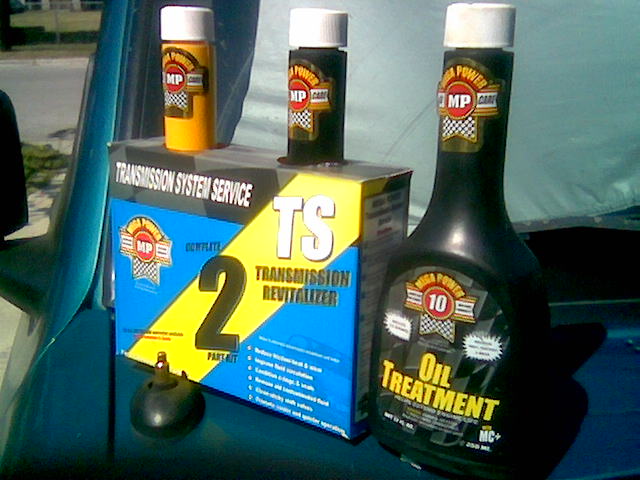 Ends car trouble:
Product ends transmission problems. 
 Is your transmission suffering:
Rough shift, or slippage if automatic.

Growl, grind into gear if stick shift.

Perhaps a 45 mile an hour shift chatter.

No shift for a minute on start up.

Dripping oil on the driveway? 
      Many vehicle owners live with these aggravating symptoms. They put up with them, or think about spend many thousands on their repair because, they are not aware of this transmission treatment to solve those transmission problems.
    The Mega Power Transmission Treatment ends those transmission troubles!
    Doing so with special Fast-Acting Cleaners and MC+ Conditioner that work removing trouble causes: freeing sticky shift valves, O-rings, seals, gears and shafts. Even smoothing and filling worn away spaces – returning your  transmissions strong, smooth trouble-free operation. Often in an hours driving time. "Mega Power ended my rough shift, and recovered my transmission's lost, smooth shift for a fraction of what the transmission shop wanted to charge." James. CC Tx.
    The Mega Power Transmission Treatment is promoted by a few transmission shops, but with our easy-to-follow directions and tips given, and free phone help, any man or women can do the product install, or have their mechanic help them. Driving a short time after the install does the actual fix recovery. Protectors and anti-wear included.
    Nothing to take apart - however, have a quick lube replace the dirty fluid after the problem ends a week later. 
    Ordering is easy. Online or order by phone at 512 665 3388.
---
Mega Power Radiator Service Treatment ends radiator coolant cause problems.
Ends car trouble:
For solving radiator problems.
For tune up, and repair of radiator problems like head gasket leak, hole leaks, seam leak, even end overheating. Use this treatment. Click radiator help here.