New oil change method. This oil change is strong medicine for ill cars.
Oil change contact info: On a smartphone, to ask a question, order items listed, call me...george at 512 66 3388

A new oil change method, from Mega Power, ends motor trouble. Does so by removing their 6 wear and oil residue caused problems. "Feels like a tuneup afterwards," most people say.
Will it help my cars?
If you car or equipment is running a little off - like these two, they need the medicine describe below...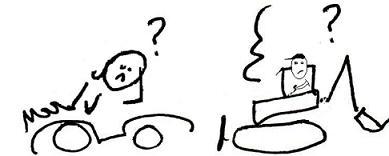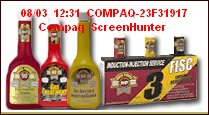 The "strong medicine" in this product includes
Micro-size, heat-activating cleaners, friction modifiers, acid-neutralizing chemistry, an oil conditioner, and engine protectors.

Everything is in there but the kitchen sink! And there is no other product as effective as this oil change product in helping your cars to run like-near-new again - even end problems actual repairs can't.
About the items in this oil change treatment.

Just by itself, this Mega Power Engine Cleaner Service could be the World's Best All-Purpose Engine Oil Change Additive!

However, three more additives and two anti-wear ingredients worked even better, and were found by the inventor to cover every engines wear and performance decline need known - I think that is to your advantage.
Notice, there are 6 items in this service product -not one.
3 are for the top of the motor. 3 are for the bottom. Just add to oil and gas in two steps ending in an oil change. Directions included.

If you know about this product and want to purchase it, call me anytime. Purchase price is $85+ $14s&h= $99 total, shipped fedex to your door. The number 1 512 665 3388... George Order below..


What follows is so you understand the Mega Power difference compared to other brands. I will give you a short history on flush-origins. And why today's commonly sold flushes are no good for today's engines. Why Mega Power figured out what really is needed.

So, read on...

Now, what I'm telling you next is just about one of the 6 products. The MP Flush Product. About its great, protective and cleaning advantages. Other pages listed here will tell you how the other 2 products in the kit work. Read about by clicking the picture.
Order the Mega Power Oil change Service Treatment Here 6 items shown. Includes easy-to-follow-directions, phone help if needed, guarantee. Ship to your door in 3 days by FedEx. Just $85 plus $14 s&h=$99 Total. Bonus item included$39 Free - not shown. Total 7 items.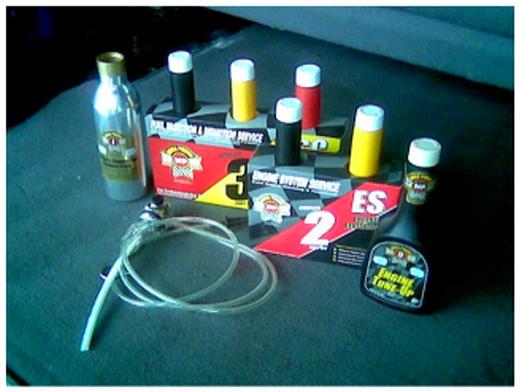 Order and protect both cars. 2 Mega Power Oil change Service Treatments. 12 items needed for 2 complete engine servicings. Includes easy-to-follow-directions, phone help if needed, guarantee. Ship to your door in 3 days by FedEx.   Just $135 plus $15 s&h=$150 Total. 2 Bonus items $78 included Free -Total 14 items. Save over $90. Offer may end any time. Click cart button to purchase.
It's so extremely fast in its penetrating power you can hear the motor change from noisy to smooth in minutes. I've head it a hundred times - its pretty impressive to my customers, too!
When this method becomes your oil change method, you can feel a like-new zip, power, smoothness it first restored, continue - not lose power gradually, as is common.
You can product protect cars, trucks, heavy equipment, RV's, of every description. I've use it in all of em. I'm a believer! I want you to be one too, by encouraging you to try it - just once!
Here is my experience with oil change product.
I've seen noisy motors and tapping valves quiet right down in seconds. You may have heard those tap sounds motors make. you can't miss it. it end that sound almost instantly.

It makes worn engine operate as if near new - in just minutes. I've seen this dozens of times.

I've seen it end hard cranking, rough idle, miss, engine dieing, smelly exhaust, oil burning.

I've run old cars and trucks a second life time - many a times with this method of care

Well, anyhow, Mega Power's value over every other flush - by comparison is this.
DID YOU KNOW, Every other flush additive sold - all use a 50 year old solvent formula that cleans, but also instantly destroys the oils lubricity between each moving part - and that's not good. Not a Mega Power Oil Change!
Old fashion brands of flushes sold everywhere today, create damaging metal-to-metal grinding friction inside your motor, doing so as it circulates and cleans. Their label says, "Don't rev the engine. Remove in 2- to 5 minutes - or it will instantly wreck your motor." They sell those kinds of flush because they make a huge margin of profit off them.
Here's the thing.....Oil change flush additives.
Originally, mechanic's use them to pre-clean and flush out sludge when your mechanic overhaul your motor. In those days, it did not matter if it cause damage to pistons and bearing and such, since they were all being replace with new.
In today's engines, there is never any sludge! Just a couple ounces of gooey, sticky, tar-like residue remains - when your dirty old oil is drained out. What we found needs to come out is a tougher sticking residue. These need to be removed every so often - because they cause drag, bind pistons, stick piston rings, make valves tap, close slower than they should - all causing a drop in power. To do the job right.....and protect your motor.....
If you switch to Mega Power for all your vehicle engine, transmission, and power steering protector - as the system of care they deserve, no residues will stick, cause wear, cause a gradual loss of power, and friction wear and drag will drop to the lowest level chemically possible - Now that's a good invention!
Mega Powers Engine Flush uses micro, heat activated cleaners, friction modifiers, anti-wear, and acid neutralizers. You can add the flush additive to your dirty oil at home, then drive to the lube pit, have them change your oil. If you give them a empty peanut butter jar - they can capture some of your drained out oil, and you can see it has a very gooey, yet slippery feel to it.
That goo is what you want out. If it was a solvent flush from any other brand. Or just dirty oil, your oil would be watery thin between your finger and thumb. They would bind and not slip and slide as you tried to slip one pass the other because their brand flush, and today's oil loses, or destroys lubricity. Which do you want? Neither one!
Get Mega Powered! Order a Mega Power Kit today! Ride really protected. Use with any brand oil, blend full synthetic oil.
The Mega Power Engine Service 6 part kit includes The flush item you read about here, 3 more cleaners, 2 friction modifiers and double oil life additive package in one bottle - to add to the new oil, and one MP Fuel System cleaner - to add to the fuel tank -the injector cleaner.
It takes all six to do the job. All three are in the kit.


If you know about this product and want to purchase it, call me anytime. Purchase price is $60+ $15s&h= $75 total, shipped fedex to your door. The number 1 512 665 3388... George


Oil change? Order several kits to do all your cars and trucks and Save, Here.