Best Remove Engine Sludge Treatment Also Tunes and Restores Performance Faster. Cheaper. Better!


Just What Your Motor Needs For Avoiding Engine Its Repair Need!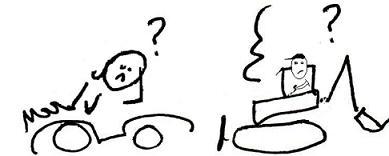 Remove engine sludge Contact info: On a smartphone, to ask a question, order this product, call me at 512 665 3388... george

While Marvel Mystery Oil is a versatile oil additive that can be used in all engines including hybrids and direct injection. It contains detergent additives that can remove stubborn debris and sludge from the engine. It contains tricresyl phosphate which improves the sloughing capacity of the oil - so says...
Best Oil Additives for Noisy Lifters [Quiet the Engine]www.soundproofable.com/oil-additives-for-noisy-lifters/
It is not known for any revitalizing features beyond sludge removing, compared to Mega Powers non-detergent, non solvent chemistry - which has MC+ for reviatalizing. Making it costlier, but superior for restoring your engine's clean running operation.
What you should know...
Residues turn into sludge when several negatives develop. How Mega Power, an Engine Sludge Remover Ends those negatives as it removes sludge.
When you don't change oil several times a year with your city driving style for your type driving.
Residues collect faster on piston rings, fuel and exhaust valves, dirty fuel injectors, and the engines smog recirculating systems as cars and equipment age. 
Two ways to remove engine sludge.
A mechanic will dismantle your engine, hand clean it, and rebuild it. Takes a week or two and can cost $2500 to $4500.
Use an special additive made for that purpose.
Here's that product - a sludge removing treatment called Mega Power that gets your motor clean and running great, safely - avoiding a costly  $2,500 engine tear down - and for fraction of that expense. Learn more. Order online. How it works....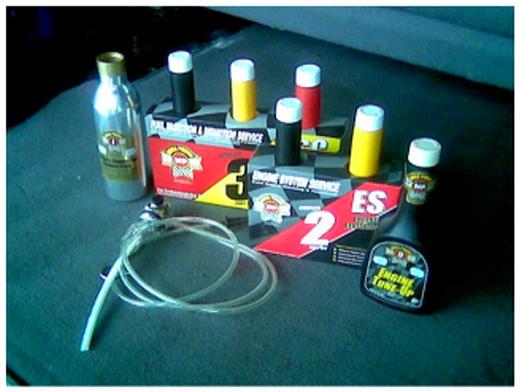 Mega Power Engine Sludge Removing Treatment. A safe way to clean your motor.
Remove engine sludge using a treatment you can install yourself. It's easy, fast, and gives professional results! ... 
Directions: Add the Mega Power 3 pak items shown to the gas tank and motor oil. Drive for a week. Then add the remaining items as shown, to the oil. Cleaning will continue until the next oil change.
The tech side of engine cleaning.

Here is the Mega Power remove engine sludge treatment tech side. 
A word of warning, first of all.
Please note. This product is not meant to remove all sludge buildup.
Sludge that has solidified in a 1/4 inch layer along the inside of your motor and sides of moving parts - are not the trouble makers - even though that is what 99 out of 100 mechanics feel is the problem.
- No! That's not your grinding your motor to a halt motor!
Here's why I say that. I'm a mechanic and I train mechanics in all this.
When you start removing all that non-active sludge around - it resettles. When it does, it usually blocks oil delivery passage ways. Then the engine gets into more engine trouble - and engine  solvent based additives are famous for such problems.
Instead, Mega Power uses anti-wear cleaners - 6 different ones. Each contain a chemical cleaner  - not solvents, that improves cleaning and oil delivery whereas, solvents and detergents flush products do not.
Additions lube boosters - Mega Power adds a friction reducing lube modifier . This assures extra lubrication your dirty motors need during the engine sludge  removing process. 
Breathing and oiling are restored as the cleaning process works as you drive.

 

Get that point?
That's what your motor and your budget needs before your motor grinds to a halt!
Order and try this New Mega Power Chemical Technology
Why wait until only a repair is the fix. Order below.

Nothing to take apart. Driving does the actual fix.
Ordering, Shipping, Guarantee Information
To order the Mega Power Motor Sludge Remover Treatment, call me at 512 665 3388.
One Mega Power Motor Sludge Removal Treatment. 6 items shown
Includes the 6 items needed for the treatment. Instructions. Phone install help, if needed. Guarantee.
Price. $65+ $15s&h= $80 total. Shipped to your door in about 3 days by FedEx.

Order Two Mega Power Motor Sludge Removal Treatments.
Protect both cars. Just $125 plus $15s&H= $130 total. 12 items. Save $30

Order a Mega Power Transmission Treatment RS3 also.

    Protect the clean integrity of your transmission - and for smoother shifting, stops leaks. Includes a cleaner flush, a conditioner, and protector/problem-solver - just as the engine treatment does.. includes 3 items. Just: $60+ $15s&h= $75 total.

Order both Engine and Transmission Treatment [9 items] for one car. Same guarantee. Just $110+$15s&h= $125 total. Save $30.
Order for both car engines and transmissions Save $60. Chose for one or 2 car services here. 

OK, what about the sludge not removed?
Well as a mechanic, I don't like it in your motor, but I have this remove engine sludge treatment that will have you motor running almost good as new -letting the sludge stay where its at - by sending chemical works to clean your oil delivery system - Now,  I feel that's really important - don't you?
And if you want to pay me to tear apart and boil your motor and rebuild clean 100% again - got $3500?
Motor oil is not getting to your engine parts - these will! instantly get the oiling going again!
Contact info: On a smartphone, to ask a question, order this product, call me at 512 665 3388... George
PS: call in your order and get our $1295 all purpose lube and not buster. Quiets anything the needs lube squeaks - for free with tis order.
Subject to end at anytime.. Please say you seen the free offer on the sludge remover pages - please.

End, Remove Engine Sludge Review