Ordering Mega Power Penetrating Spray Lube
Select to purchase 1, 6 pak, or 12 pak at cart button below.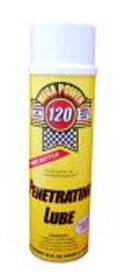 Mega Power Sun Belt Penetrating Spray Lube. A Handy 16oz Spray Lube. Made for mechanics to have always handy to loosen struck, even rusted nuts, bolts easily - avoiding their breaking problem.
Ends the misery drill-out and retap hassle by chemically chemical bond breaking. End squeaks, but liked to Free Rusted Nuts Bolts - Frees Anything Stuck Fast, Without Breaking!
Order Quick Delivery System # days FedEx to your door.  One=$12.95.  Six $10.95 each  12 $8.95 each. Plus $5 to $15 ship charge.

Why an All-Purpose Spray Lube. Nut buster. 

 Ends the common problem of buying to keep buying new brands of sprays in hope of finding one that - end squeaks, and frees and loosen anything stuck, rusted, or won't air inpack loose.
The first:
The Justice Brothers succeeded with their now famous MC JB80 spray. I love that product and its love starts from your first amazing, freeing rusted stuck can't come lose nut or bolts that it breaks free - with a squirt of JB 80, even though you soaked it with every other spray you have in the shop for hours, trying. JB 80 and their JB Quailty Additives  - just as amazing, are only sold direct to mechanics. Therefore hard to find.
So Bud Esterline, a smart business man, liking JB and who assembled automotive problem-solving additives - those, featuring ingredients found to end wear, friction and sludge. Their internal operating problems, had produced his similar to JB 80, but called Mega Power Sun Belt Brand #120 spray.
His idea is to take the best product in different brands of automotive products, and improve on them.. Making his Mega Power Brand, adding his famous MC+ fixer because of its Nut Busting features.
I like, not just his penetrating spray lube. I like his Mega Power Engine and transmission additives for their same friction ending automotive problem solutions - I now promote to anyone  - guaranteeing its same end squeak, free anything thing stuck, rusted, tight results. 
End buying those worthless penetrating spray lubes that are  worthless and sit there for years unused. Try my Mega Power Sun Belt #120 penetrating spray lube. 
 Uses:

Spray this penetrating spray lube you will love for its stop-squeak, free, whatever is stuck, frozen or rusty; like doors, locks wheel lug nuts, engine exhaust/head bolts, ca't impact lose nuts and bolts.
Great as a gun lube. For hard-to-turn ignition keys and sticky car door locks. Tow truck cables - anything! Make life easier. The all purpose penetrating spray lube always handy for any tough job. For use as an A/C Flush and Gum Barrel Cleaner  click this. 
Multi-purpose Lube & Loosen Spray. 5 in 1 - Quicker, faster, stronger. To purchase: Select one of the following
Click this cart button to buy one or 2 items or a dozen case.
Ordering Mega Power Sun Belt Penetrating Spray Lube #120 16 oz

Order Quick Delivery System 3 days FedEx to your door.  One=$12.95.  Six $10.95 each  12 $8.95 each. Plus $5 to $15 ship charge. Click for a deal!
To order 1 or to 2 sprays click this cart button.
Order  Six at $10.95 each MPSB Penetrating Spray Lubes.= $56 plus $10 s&h = $66 Total.

 Select 12  at $8.95 each X 12 Plus $15 ship = $122.40 Total. Click for a deal!