Need an engine system cleaner to restore oil flow to quiet valve tapping. Ends oil burning. Restores lost power.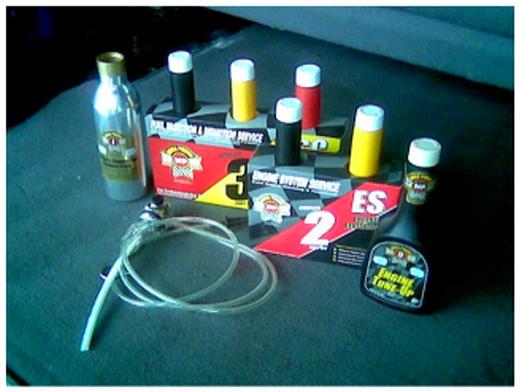 Engine System Cleaner Contact Info: On a smartphone, to ask a question, order items listed... call me...george  at 512 665 3388
When you need an additive to clean your engine -[and transmission, also] the above engine cleaning treatment from Mega Power may be what you need.
As you can see in the product picture there is a product to clean and open the oiling system, and also every moving part of your motor - including valves and their valve lifters - the parts that cause tapping.
Made to do so as you drive! Easy to install. Nothing to take apart.
Other engine system cleaning areas cleaned shown in this picture below, would require dismantling of your engine - avoided by use of this engine system cleaner treatment from Mega Power.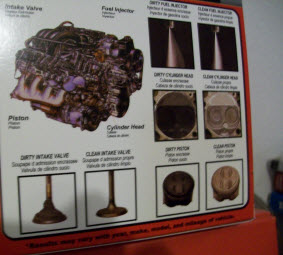 The 6 treatment engine revitalizer - cleans - see picture, by a week apart, one time addition to the gas and motor oil, and then by driving.
A simple but very effective 2 step method, cleans from gas cap to exhaust pipe - and the entire motor moving part system.
Is this what your car needs?
Many customers like mike say it provides very professional results at 1/5 the price [under $100] that car dealers charge - But, adds 2 $150 engine restorative and dependability serving product advantages - that saves dirty, even worn engines  - Mike says, from an expensive repair  [as long as there are no broken parts, of course], and is easy on your budget, too!
Does this sound like what you want to try? Order here!
Ordering Info for the Mega Power Engine System Cleaner.

One Mega Power Engine System Cleaner.  Includes 6 items shown. Easy-to-follow directions. Phone help if needed. Satisfaction Guarantee. Shipped to your door by FedEx in 3 days. Just $80 plus $15 s&h= $95 total.  Order now! Save your car and your budget! Get on down the road of life quietly, again knowing you cleaned your engine right!
Protect engine and transmission. Order a Mega Power Treatment for your cars transmission $75, and engine valves. $90.  9 items. Easy to install. Directions and guarantee. Just $135. Save $30

In a simple but very effective 2 step method, Mega Power's engine system cleaner cleans from gas cap to exhaust pipe - providing very professional cleaning and restorative advantages at 1/5 the price a car dealers charges - if they could do it!
Click on the buttons on the left and order online