Car Care Aware Month. April.
Free Vehicle checks -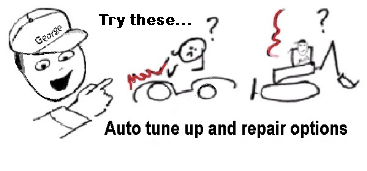 Car Care Aware Month. April.
What they do for you - Where?

Free Vehicle check - sometimes in mall parking lots, local auto repair owners, air quality experts, others, volunteer to check-out, report on the safety, performance, and emissions of your car and truck.
See your local newspaper for a story.

Carcare.org Home Page

National Car Care Month
April is National Car Care Month, the time of year to focus on taking better care of your second largest investment.
Especially now, in this uncertain economy, regular vehicle maintenance to keep a vehicle in safe working order makes financial sense, adding years of reliable life and saving the cost of new car payments and higher insurance rates.
Many vehicle care locations across the nation are offering free Vehicle Checkup Events to their communities.

Car Care Aware: By maintaining your vehicle you help ensure that you will have reliable transportation-a necessity for almost all working Americans. 

By maintaining your vehicle you help ensure that you will have reliable transportation-a necessity for almost all working Americans.

Be Car Care Aware. Tune up tips and products

Home page and Index