Today's auto repair options

...include a new breed of problem-solving additives to end performance, tapping, oil lost, blowby, rough shift, leaky gasket and overheating problems - and such to save you time and money. Get you back on life's road again - going trouble free.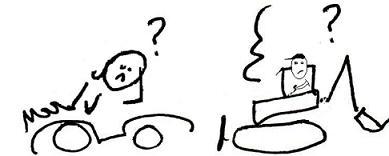 Auto repair options may avoid the repair with problem solving additives.
Auto repair options Contact Info: For more details, to ask a question, need advice, order items by phone give me a call. That's what I here for....george 512 665 3388  Email:megapower@grandecom.net
iShown is Mega Power's Radiator Problem-Solving Service Kit.
Made to perform 25,000 mile new vehicle radiator coolant replacement service. Mega Power Radiator Service Kits exceeds warranty requirements for the following features.
Yet, it can become your easy to install cooling system problem ender. That's because, unlike other brands using caustic, this is 100% free of caustics. Yet.
This product cleans out the acidic causes and scum causing radiator trouble makers - no other product does. 
Its other item features ends leaks, coolant fluid loss, and overheating. Even in traffic a/c on temperature problems. Towing vehicles and trailers temp  reducing aids. Race vehicle cooling aid. 
Even stops head gasket and manifold and heater core leaks - yet contains no strings, fibers, or sediments to cause other blockages. A patented feature.
Ingredients also provides critical metal melting heat transfer at amazing faster rates. This feature allows your motor and automatic transmission to run cooler, reducing heat wear, and its years longer life benefits.
Premium Radiator Shop Service Profit Maker. 
5 minute Quick Lube Radiator Flush Service Product for, With, or with out a flush machine flush service.
Ordering details:
Shipped to your door overnight. 
Includes above described products and features.
Includes satisfaction Guarantee.
Free instant phone help.
Easy to follow directions anyone can easily follow.
Buy several kits to service all your vehicles radiators and avoid costly troubles - now for sure in the making. 
Just $65 and free shipping today! Save $15.
Click this cart button to order 1 or 2 kits.
Order 6 Mega Power Radiator Service Kit Specials. Just $39 per kit. Plus $15 shipping and handling. Click cart button for this special. 6 Total = $249.
How to end your older, worn, motor's  friction, and its operating problems, and fill  its worn spaces for years of additional power new like life.


The results are amazing, and last for years. My favorite motor treatment. The Mega Power auto repair options Motor Treatment shown here, instantly does all that and more!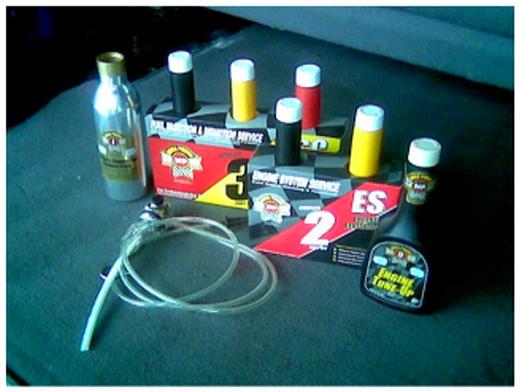 The above Mega Power treatment uses over $400 of products as its 6 item, older motor aid and recovery treatment.
Gives an instant older, worn, motor years of brand-new life - our customers tell us. 
Its success is due to its ability to clean, smooth, reduce friction, and fill worn spaces. The results in a return to like newer vehicle conditions. It that a value you want?
Its amazing problem-ending, and new-like power can last for years by a touch up addition at future 6000 miles oil changes. My favorite motor treatment! It will be yours if you try it with our no risk trial for 30 days. Pay then if satisfied it does what it says it does.
An over haul at $4000 + is better - but for years of service gained, its $150 investment will pay you everyday. 
the 6 items include a fuel system, injector cleaner $99. A combustion area carbo remover and piston and valve cleaner. $99. An oil  system varnish and sludge remover. $49. A friction eliminator that works by smoothing wear roughen surfaces to stop friction and its horsepower absorbing ways. $99. A co-polymer to fill worn surfaces with anti-wear for that new engine feel. $99.
Just $150 for all 6 items, directions, free phone help and warranty. shipped to your door in 3 days. 
 Ordering today I'll give your our $65 Radiator service protector  - shown above - for free, too. while 50 set aside are here. Gain more from your engine and radiator with this special.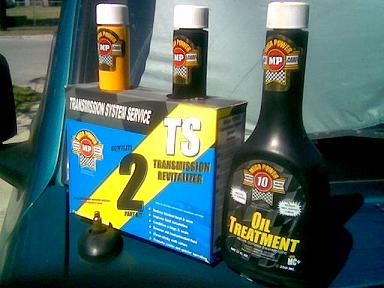 Transmission problem solver.
I don't know how many times this Mega Power Transmission Service Kit at $95 has helped an ailing transmission stop leaks, rough shift, and avoid an expensive repair. People seem willing to try it as a last ditch effort to avoid a $3500 transmission overhaul. They are surprise the fix last for years. Try it and see for yourself. Makes shifting velvety smooth again.
Mega Power Brand Transmission Problem /solver treatment 
.Just $95 shipped to your door in 3 days.
Another auto repair option to help your cars and budget to keep going.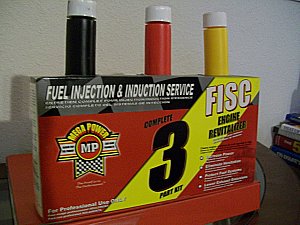 auto repair options... 
Above...
The perfect tune up product you can do yourself! Cleans gas tank, fuel injectors, idle bypass valve, removes combustion carbon, and rings and valves. For a perfectly smooth running motor. Contains anti-wear MC+.
 To order, Its included in our worn motor treatment 6 item kit above.

Have a question, need advice, give me a call. That's what I here for.
...george  512 665 3388 Email: megapower@grandecom.net

Auto repair options Home Page Index