Mega Power 120 spray is said to be better than WD40 when it comes to busting lose stuck nuts bolts. Frees anything stuck rusted, or squeaks.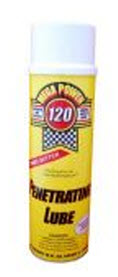 Mega Power 120 spray
Mega Power 120 spray contact info: On a smartphone, to ask a question, order items listed, call me at 512 665 3388 ...george
Mega Power 120 Spray. The Best Penetrating Spray to Free Stuck  Rusted Nuts, Bolts, Lube anything that squeaks!

If a mechanic you know how much grief a good spray can men to your day. Make it 120!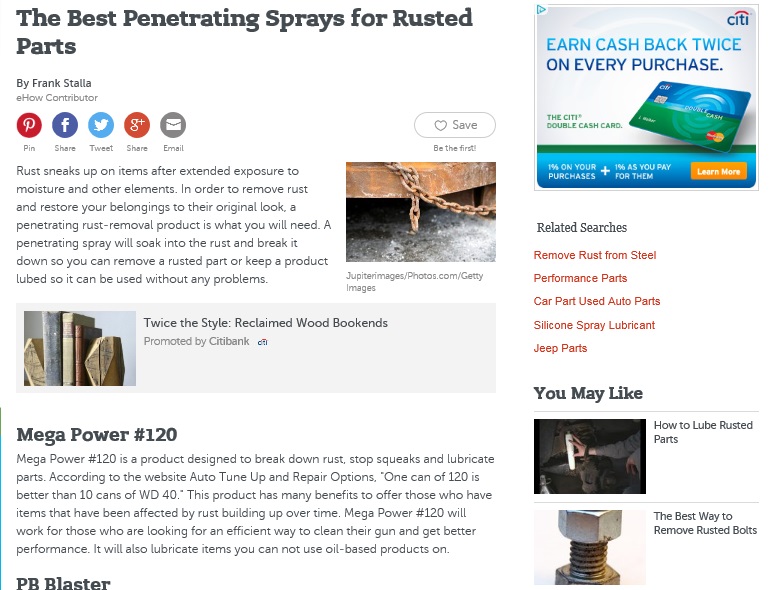 Mega Power #120 Spray.

Click Here! See this impressive Mega Power Video

Order one Mega Power 16 oz Penetrating Oil Spray Lube
Just- $12.95.95 each + $5 s&h= $17.95 Total

Order two Mega Power 16 oz Penetrating Oil Spray Lubes
Two-cans, 16 oz just $24.00+ $10 s&h= $34 Total. Order 2 Now! Save $2

For Regular Users Who Buy 120, 6 at a time. Click this cart button.
Just $12.90 each plus $20 s&h total $97.40. Save $20 over single can price.
Bonus: While they last Bonus: 2 MP Octane Boosters. Gives a tune up and tire spinning power to any vehicle! And an extra 20 to FREE: 40 more miles distance to each tank of fuel. Something premium fuel can't do! $10 each but, 2 free while supply's last. A racing power octane booster: Add 1 12 oz per 5 to ten gallons fuel. Not harmful or caustic like part store octane boosters.
6  MP #120, 16 oz items plus, 2 FREE MP Octane Boosters, 12 oz Free.  Total 8 items. Just $97.40 total. Includes shipping. $Save $40 with FREE bonus items"
12 pak Mega Power 16 oz each Penetrating Oil Spray Lubes           Just $95.00+ $15s&h= $110.00 Total. $9 - + each. Order now!

Learning from its early race care history, I have sprayed Mega Power 120 Lube spray on every car engine nut and bolt for easier removal - Avoids needing a blow-torch or hack saw to free those stuck. Other uses? 
3 oz's l added to lube a/c compressors lowers warm vent a/c cooling temperatures. The best a/c system flush out there. Clean to remove hose, evaporator, and condenser sludge - for even better vent temp cooling. One product - Several uses to make car care nd repair easier.
Frees Anything Stuck, Rusted Tight, or makes cool, nothing else can - That's MP #120. Keep em handy! Better than WD 40. 

Lubes anything to work smoother. Stops Squeaks. Nothing better avoids the frustration stuck nuts and bolts cause. Order on line or by phone...