Valve additive for noisy engine. Ends tapping Avoids repair need.
Valve additive for noisy engine.  Contact info: If on a smartphone, to ask a question, or order by phone, call me at 512 665 3388 ... George
A new, Hi-tech engine treatment product goes where oil can't - to end tapping, returns to the vehicle owner or mechanic, a new-like quietness and power to any troubled motor. Here's its secret...
This revolutionary new, easy-to-install method sends 6 of the strongest engine additives known into every nook and cranny of the engine.
Its revolutionary because it goes to where oil can't go to end this and other problems. 
It normally use to take a $3500 engine valve repair to do the fix. This product does so for under $100. See picture.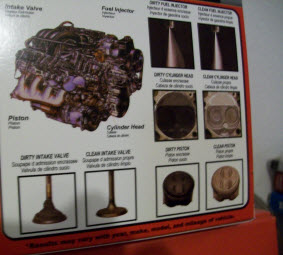 This additive treatment is installed in anything from race cars to giant commercial equipment. With power to clean and quiet, remove carbon debris, and free and lube valves that stick - or cause carbon knock, or get oil flowing to their adjusters that become clogged, starved for oil, and collapse - any of which makes a space that causes tapping, and a costly repair - if not stopped in this way. A great invention!

Valve additive for noisy engine. New Hi-tech ingredients works on new and older cars.
The 2 Step method to stop tapping.
Add items numbered 1, 2,and 3 into the gas and oil as shown. Drive as usual for a week. Let internal engine movement an engine heat force the cleaning, penetrating action of the cleaners and conditioners into your pistons bearings valves and gear surfaces. On valves, the cleaning action  quickly removes carbon on its head and stem. Removal of residues allow the valves to fully seat again - closing a space, ending that form of tapping and rough idle.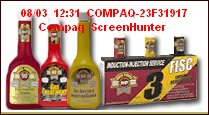 2- Step 2 is added to the motor oil a week later, during an oil change. To the new oil, items #5 and 6 - which smooth wear roughen surfaces and adds a co-polymer protector on those surfaces - also opens oil pathways .to the lifters - freeing the adjuster and allowing it to close wear spaces - quieting the tap from that problem. 

Ordering info
Valve additive for noisy engine.  Includes 6 items. Directions. Phone help. Guarantee. Ship by FedEx to your door in about 3 days. Just $80 plus $15 s&h= $95.00. A $175 value.

This valve additive for noisy engine cleans and get them to operate as intended, keep em clean and ends the noise and wear problem. While repair as a fix can run $3500 up, this treatment is about $250 if a mechanic installs it. Under $100 if you install it yourself. Anyone, not just mechanics can get perfect results from it usage!