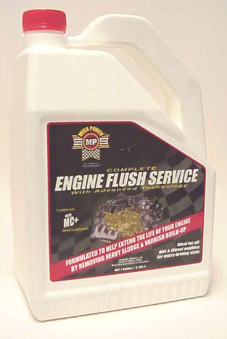 This Sludge Removal Treatment is a real quick flush. Has no solvents! 
It works this way - but... just removes sludge  melting it into liquid for drain out wherever sludge is, goes in the engine.
Its cheaper! Just $199. It may suit your budget a lo-cost investment to see if you can't afford a new engine at $5000 
It works like this:
You drain out your old oil and change oil filter.
You add this to the motor in place of oil.
Let motor run for 5 minutes and then draaaaain out sludge.
Replace filter again and add new oil + conditioners we included.
Repeat again in 1000 miles if not quite running great again.
Diesel trucks with 3 to 6 gallon motor oil capacity Directions.  
     Sludge Removal Treatment Includes 3 gallons needed to remove sludge , stop crazy oil burning, end compression blowby.  Restore.
Add item #1 to motors oil
Add item 2 to fuel tank.
Start, run, idle 10 minutes. Then...
Do a oil and filter change. Add conditioner with new oil [included with purchase.]
Repeat again in 1000  to 3000 miles if not quite running great again.
Order this Gallon Flush Mega Power Sludge Removal Treatment Here.
One Mega Power Diesel Engine Sludge Removal Treatment.  Includes 2 items shown. Easy-to-follow directions. Satisfaction Guarantee. Shipped to your door by FedEx in 3 days. Phone help if needed. Just $199 + $25 s&h = $225 total.

Order NOW Bonus: Protect your Engine Protector. $99. FREE with your order right now! 

Bonus item savings today, $99.

4 items total. Just $225 total. Click cart button to order.