Ending your jeep gear noise.
in Transmission, differential, or 4x4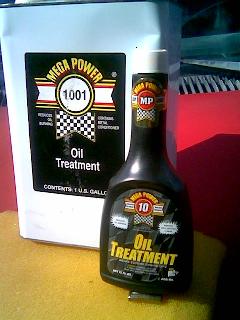 I found this product from Mega Power the only one to end jeep gear noise - inexpensively. 
     Gears howl because moisture makes acid out of gear oil. Acid etches the gear metal. Rubbing under pressure causes little welds and fractures microscopically because of acid pitting. As this pitting gear tooth roughness slide in and out it creates the noise you hear. Aids to quietness. 
    While Lucas works a little, it soon wears out. However, customers tell me Mega Power does a perfect job of ending jeep gear howl, and it's permanent! And, better shift smoothness keeps developing over time as Mega power keeps taking away the roughness acid started. That's my experience, too!  Mega Power has other problem ending uses.
This Mega Power Gear Treatment quiets jeep gear howl - in transmissions, differentials, or 4x4 gears. Even wheel bearings.

After a few days it really quiets growls.
It has help me avoid need to replace expensive gears. Also....It lowers...housing /temps with just a 20% ratio to oil.
Removes cooking hot housing temperatures when I'm racing and hill climbing for a little extra winning edge.
This product correct the condition by using MC+ and gear pressures to slightly soften the brittle now damage surfaces causing the noise. As further pressures occur with usage, Mega Power smooth the surface, ending the noise effect. Ending frictions horsepower stealing ways. 
Results allow more horsepower pass-thru - feels like you have a bigger motor amazingly.  
I add 15% Mega Power to the motor oil too! So both components benefit. 
Driving does the actual jeep gear noise quieting.
      While a new set of gears can cost over a $1000. Mega Power is under $20.  Usually 2, 12 oz bottles work better if you have a noise problem. Ordering...
Mega Power Jeep Gear Noise Treatment 12 oz. $19 each. $5 shipping. Our deals...
     Deal: Ordering 9, 12 oz, for gears with 3 of our jeep MP Fuel 12 oz Treatments all jeeps need for a TOP END tune up with carb cleaner and tank moisture remover. Pay $12 each - not $19! Totals $144 plus $25 shipping = $169 total.
     Enough for the jeeps engine and gear problem solving, and for a sweet running jeep from now on! And to protect your good running vehicle engines and gears you know need such anti-wear love -
     AND Today, Free shipping today if you order now!  To entice you - get all 12 items - listen to this Deal! My xtra bonus included!  Get Free bottle of our Mega Power Jeep Cooling System Protector - a $49 value for FREE. It solves what you been wondering to do about its care. Do both on this deal!
     Keeps the cooling system cooler running. But should a leak develop, even in the heater core -and you know it will, it will stop any leak - and avoid an out-of-coolant overheating engine disaster - that will having you crying for years to come that you - that you should have got this deal from george and Mega Power.
    Even stops head gaskets leakage - yet, it has no fibers, fillers, strings, powders. A $49 value - Free with this order, too! A total $75 Save
    All 13 items $11 each total for $144 and shipped FREE to your door in 3 days via FedEx -saving you $25 more!  Order Today while supplies last. Click cart button for this stopping jeep gear noise Bonus special. Click cart button for shipping details.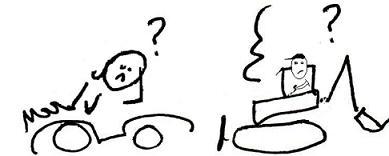 Gear growl use to mean the need for a new transmission - not any more thanz to Mega Power's Gear Growl eliminator,
Jeep gear growl contact info: On a smart phone, want to ask a question, order items listed, call me... george at 512 665 3388
What you should know.
Gears howl, or whine

as their wear roughen surfaces produce what sounds like a growl or howl - like the noise of dragging a stick across picket fence slats

.

The noise occurs as the opposing rough surfaces - slide over each other. Of course, friction and temperatures rise as this happens. 




The same roughness, friction problem makes it harder to shift from one gear to another.

Just think about it, if you could polish your gears smooth again, like when new, the noise would disappear.  But, the common remedy is gear replacement. Now, a new product from Mega Power does the smoothing as you drive....

How Mega Power quiets your jeep gear noise

What I call a smoothing of your gear and bearing surfaces - really quiets your jeep gear noise - or any car or equipment engine or gear noise. Even wheel bearings.

That surface smoothing is what a new kind of chemistry from Mega Power does chemically for you. Compared to some additives which contain zinc - zinc particles fill the gaps. However, zinc increases electrolysis - a wear increasing negative.

However, Mega Power's smoothing becomes an anti-wear, anti-friction advantage. For that reason, Mega Power has lots of uses from machining hard metals, to breaking-in brand new and rebuild motors and transmission - to prevent raw friction damage and roughness.

Smoothing wear roughen surfaces is an even greater benefit.

Mega Power's smoothing occurs under conditions of intense friction. As best I understand it, the heat of friction and Mega Power produce what is called "metal conditioning."  This conditioning changes your rough, brittle gear, bearing, even piston and valve surfaces to smooth. That is how Mega Power takes away - or greatly reduces the cause of your jeep gear noise.

Its a known phenomena. But, no one has got it to work until Mega Power Research figured it out.
You could let your gears and bearings - and pistons, valves and such continue to wear - they wear at a faster rate when rougher. Then, go for a $3000 rebuild when failure occurs. Now, you don't have too!

Order Mega Power to end your jeep gear noise, now!

Mega Power will smooth the roughness. A liquid  added in a 20% mixture to gear oil. Under $200 for cars. Under $500 for trucks, heavy equipment. Both budget saving ways to end a costly to end problem - for sure!
The perfect cure - and one that reduces or ends jeep gear noise - and giving you this great advantage.
While your Mega Power conditioning smooths and quiets your jeep gear noise, the results again allows horsepower  - that use to get consumed by your jeep wear roughness, to again becomes available.
Absorbed horsepower now is freed to go pushing your down the road faster - often on a bit less fuel each fill up.  Less drag - Sometimes over 10%! Read that again - it's the message here - you should be after for your jeep protection and your budget! You are paying for Mega Power - why not enjoy its advantages!

Mega Power comes as an additive, or pre-mixed, mixed in with oil or lube fluids. I like and prefer the ingredient as an additive, and mix it with my existing or new fluid; in a ratio of 20% for gears, 10% motors. Driving does the actual transformation.
Listed below in additive form - but, sold premixed - for large fleets. Let me know your needs.

Jeep Gear Noise Eliminator
To ask a jeep gear noise question, or order Mega Power, call my cell day or evening.

I can advise you. All products comes with simple to follow and install directions. My personal phone help. Shipped FedEx to your door in about 3 days.

Call 512 665 3388 ... george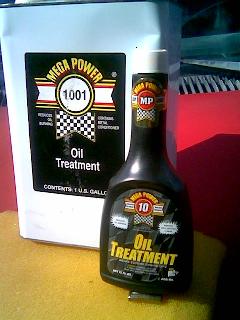 Mega Power in gallons makes for an economical way to treat all your vehicles while ending your jeep gear noise with it
Ordering Mega Power in gallons

Mega Power comes in gallons to rid your jeep gear noise, and to quiet your engine tap. And see it run quiet as new again.  [$120 Gallon. 4 gallons $80 each].
      While it will end the jeep gear noise growl problem -  full benefit usage comes when the same product is added to engine motor oil. Why not add it to the engine helping your motor better running operation, while using its gear noise ending function. 
Directions: For transmissions, differentials, gear boxes, and 4x4 gears and engines - does not require pre-cleaning. Add 20% Mega Power volume to 80% gear oil. 15% Mega Power volume to motor oil. Add  10% to your power steering system.  Teaspoon full to each wheel bearing and diffinitely to your boat trailer, and all trailer wheel bearings for a failure free life.
Bonus Mega Power seal conditioner engine or gear box stop leak $49 included with today's order.  Mega Power "stop leak" can be added with Mega Power additive or use alone. Bonus with Mega Power for $169 plus $20 s&h = $189. Today! Just $120! Purchase the gallon, plus Bonus MP Stop Leak #12 Value, $49 for FREE  -  with FREE Shipping Today! Just for both items. Save $64. Click cart Button to order. 
     Today's jeep gear noise Deal: 
    Order 9, 12 oz Mega Power for jeep gear noise control, [good for engines also] with 3 of our jeep MP Fuel 12 oz Treatments - all jeeps need for a TOP END tune up with Valve cleaner, carb cleaner and tank moisture remover. Pay $12 each - not $19! Totals $144 plus $25 shipping = $169 total. Bonus $49 MP Radiator Protector to stop leaks should they occur - and they will!
All 13 items valued at $190 - for just $144 and Free/shipping today! Click cart button for this special  - or call me to combine others on a deal.