Ending your motor tap with today's new Mega Power Valve Tap Product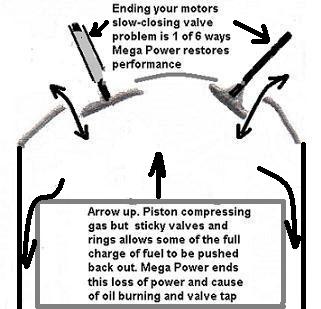 Your first paragraph ...Tap Tap Tap - All the time, and at motor startup is the start of more serious engine wear problems - that usually, a $2000+ engine repair, and two weeks without a car, is the common costly fix.

Now, a new product called, Mega Power Valve Treatment, anyone can easily install, ends both valve sticking, and lifter caused tap problems fast. Driving does the actual fix, in one day or less.

Not a harmful solvent flush, nor a sticky thick additive, like those sold at quick lubes and part stores.

Mega Power, sold online for under $100, uses today's new anti-wear chemistry to free & clean noisy valves and lifters to end the tap, avoiding the need for a costly repair. Free, if it does not work! Shipped FedEx to your door in 3 days. Includes: Easy-to-follow instructions, and personal phone help. Everything to gain, including a much better running, quiet, tap-free running car or truck, again.
Call to order or ask a question: 512 665 3388.
More.....
https://www.auto-tune-up-and-repair-options.com/Motor-problem.html