Best auto tune up repair options:
   Alternative DIY Car, Diesel Solutions
  Found to be Faster, Cheaper, Better
The place for the best auto tune up, repair tips and products to your end engine, transmission, steering, & cooling problems in a new, cheaper, easier way with me helping you.
Are you looking for Do-it-yourself products for one of these problems?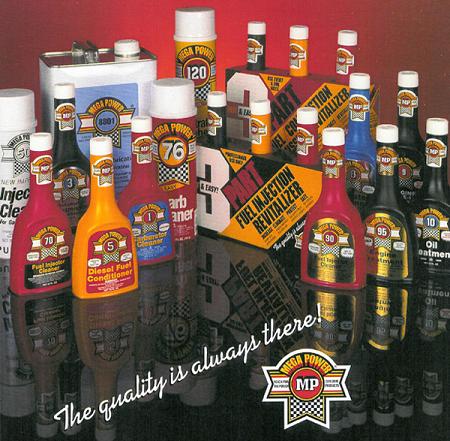 Best auto tune up repair products to end engine, transmission, steering, & cooling problems in a new and easier way!
    Best auto tune up and repair options: Contact info: to ask a question, for free repair advice. Try our product for your guaranteed solution by phone. Call me ...george at 512 665 3388 
Are you looking for Do-it-yourself help with one of these problems?
   I'll help you find it for:
Oil burning, valve tap, growl, smoke, leak, dirty injector, low compression, lack of power, idle, engine miss, rough shifting, cooling, turning squeal, a leak, and such, you want to stop or end?
 To end its:
Fuel injector

Motor
Transmission
Steering
Cooling
Wear, performance, or high mileage problem, and avoid or put off its repair need for years?
For most people, the question is:
What is your remedy for my problem?
Why is yours better?
I have the answers for those and other, related questions.
To help you, click a button on your problem.
On the page you go to, I've listed your problem, what started it, a new, easy way to end it.

To do so, me and others tested and tried all kinds of products to see what works best to end or prevent your specific wear or performance problem. We eliminated those that don't work - like those part store motor cleaner additives, or engine oil thickeners, they promote.
Those just cannot do the job - as you may know, already.
How I found my best auto tune up and repair solution:
You will find - if you took apart the car's troublesome components like I did, and inspected every part, looking for the problem areas, then reassembled the component and tested every additive available, you will find these additive  ingredients needed:
To clean, to penetrate internal problem areas.

Including, if the engine wherever fuel air exhaust goes.

Be able to free stuck or sluggish problem moving parts.

Provide supper lubrication to get it moving.

Smooth and heal any damage to it and every moving part surface.

Leave a protective coating of anti-wear to keep every part going strong for years to  come. Offer a Money Back Guarantee.

Be a universal, economical, easy to use product.
You would end up with the 6 service fixers We found.
 I found the product you need are additives advertised  to free, smooth and change dirty, sticky, binding, wear-roughen - problem causing, pistons, bearings, valves, seals, gears, and such, back into clean, smooth, long-wearing ones, again - that is what ends your problem.

I found the brand that contains those ingredients to do all those things - when nothing else can. I'll show you the proof, too! I have a field tested and proven fix - you can do to end your problem. Results are guaranteed to please.
On the page you go to, all that is covered.
Before you go to that page, consider these two points.
This is all new for most people. So....




I'm suggesting you take a few minutes reading and reviewing different pages to let me help you understand how your problem and others began, and understand how to end the mystery of why - and what I tell you to do

is the fix

!




Otherwise, you will miss out on a much more valuable secondary benefit. That benefit is this...




Not knowing and using these benefits now is causing you to pay for avoidable repairs. And letting wear and tear cut your car and equipment life in half.

Not knowing is responsible for taking thousands of dollars out of your family budget for vehicle repair and replacement - years sooner than you expected.




Those secrets, when tested by your trying them, will prove to be...




A method of car care to keep more of your family budget money - in your pocket.

That now goes to into the pockets of filthy-rich, parts-making, parts-selling mongols, and hi-salaried new-car-making executives - for their mansions, their huge boats, their jet airplanes, they and their family enjoy - at the expense of you and yours.



So, read a little, and really learn the real fix for your budget and your wear and tear car problem. Here is how to begin.
Bookmark this site for future reference.

Next, Hit the Blog Button. Top left.

Sign up for... updates, tips, and special offers.

Next, scan the buttons for the help you need.

Or... You can scan 180 page titles below.

Or... Call ME

for the personal help you need.




That is what me, and the DIY, best auto tune up, auto repair options are for.
How I can help you by phone
I'm george christ
As America's Car Care Expert. Call me if you have a question about your car, need advice, to order products from our DIY, auto tune up, repair options site, to end your car problem.

Products ordered arrive by FedEx with simple instructions, my guarantee, and my personal help by phone, to walk you thru the simple install, if you need that help, too. 

Most problems end in minutes, others in a day or so of driving.

Call me day or evening for personal car problem help at

512 665 3388 ..... george




The button on the left are popular terms that point to fixes and products for:

A Tune up problem, Repair avoidance problem - like ending oil burning, valve tap, growl, smoke, leak, dirty injector, low compression, lack of power, idle, engine miss, rough shifting, cooling, turning squeal, and such, you want to stop or end.




Or, scan the content list below, one or two clicks will give you the DIY info you need - and you can always call me - I'm a mechanic, and an expert in this field.




What you should know

You will use my fix to perform a easy to do DIY service, using a product proven to end the problem. They work on any car, truck, and heavy equipment brand, equally well.




Even out of warranty, older, even worn and Hi-mileage ones.




Your fix

Comes from those I use and teach mechanics to use. You install them like I show you, then drive. Driving does the actual fix. They are the best discovered way to do so!




Most problems end in minutes, others in a day or so of driving. That is how to end your wear and performance problem - my way.




Doing so will also have your car, truck, equipment again running the best it ever ran - as a secondary benefit.




That secondary benefit comes from what I learned.

They are secrets I discovered, and now, I'm giving them to you to end your problem... and not only get you running like before the problem appear! But will...




The DIY fix contains what will restore, and help you gain years of like-new zip. Like new performance - you thought was lost, but can be retrieved - using what I discovered and suggest to do.




They will end your problem, and put off, or eliminate a possible repair - it is now heading for!




Thousands of us vehicle owners have already done so to our cars and equipment. They are not some Madison Avenue Ad hype some copywriter dreamed up.




After only getting 1 or 2 complaints, compared to the thousands of satisfied customers, I'm so confident that...




If you place and order, or realize, much more is needed - like an actual repair, there is no charge to you for following my product suggestions. They do not fail to do as advertised! Only one refund was asked for, last year.




That says a lot about how confident I am about the product and DIY tips you purchase here, to end your problem. That is why I'm America's Car Care, Problem-Solving Expert.




To find the DIY auto tune up and repair options.com help you need:

Bookmark this site for future reference.

Next, Hit the Blog Button. Top left.

Sign up for... updates, tips, and special offers.

Next, scan the buttons for the help you need.

Or... You can scan 180 page titles below.

Or... Call ME

for the personal help you need.




That is what me, and the DIY, auto tune up, auto repair options are for.

I can help you by phone




I'm george christ

America's Car Care Expert. Call me if you have a question about your car, need advice, to order products from this DIY, auto tune up, repair options site, to end your car problem.




Products ordered arrive by FedEx with simple instructions, my guarantee, and my personal help by phone, to walk you thru the simple install, if you need that help, too. Most problems end in minutes, others in a day or so of driving.




Call me day or evening for personal car problem help at

512 665 3388




You can email me at:

megapower@grandecom.net

for my suggestions about your vehicle problem.




Here's to the best DIY way to drive smooth powerful vehicles even as they age. Ends your wear and tear problem... georgelinks:

Link Directory

740cb2707f901a2c26953a09dde3b270. https://EzineArticles.com/?Ending-Valve-Tap&id=3899467






Below:
Our DIY auto tune up and repair options.com subject content page titles. Remember, You can always call me for personal car care help... george at 1 512 665 3388