Your first block of text...
Looking or more profit, better results in shorter time, these 6 Mega Power Additive Component Servicing Kits should be your House Brand for their 3-in-1 Bumper to Bumper features.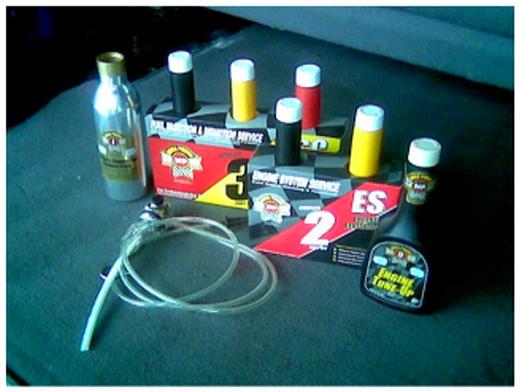 Mega Power's Top to Bottom Engine Servicing Kit. Adds what new parts do, but to older parts. A tune and repair aid product
Mega Power's
Top to Bottom Engine Servicing Kit. 
Returns a bigger engine quieter feel by ending friction drag, ends ring and valve combustion  problems.  Removes carbon an sludge and friction.   Adds 20 to 40 more miles to each tank of fuel each week. Easy to install. Instant smoothing operation.  Does the rest of the repair new parts don't cover. Profit maker day in day out.
The 6 items include all you need for a complete engine service.
Fuel system and fuel injector cleaner.
Intake, combustion area carbon remover for piston head and valves head.
Cleans clog catalytic converters. The 3 lower emissions raises engine vacuum. Ends blowby.
Removes engine sludge. Stops seal and gasket leakage.
Frees rings valves and lifters ending their power eating, tapping  cause. Smooths friction roughen surfaces for smoother engine power response.
Adds a slippery film to enhance lubrication, seal cylinder wall film to keep more power going to the wheels. List as a part and service. I'll show you how.
Set of 3, 6 or 12