Your first paragraph ...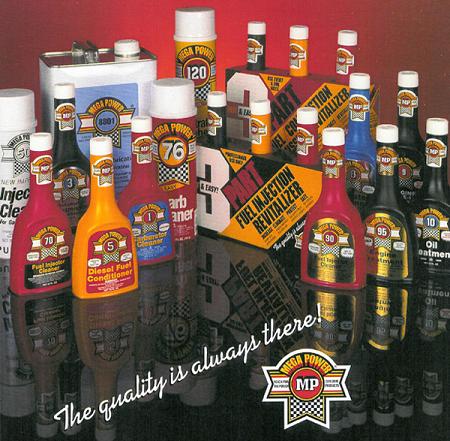 Additive problem solvers -Which?
what causes the upsetting operation is a couple cups full of various residues and increased friction. That's where my additives called problem solvers  work on to reverse and end residue and friction problems that end mechanical problems they caused.
 After years of trial and failures using additives on my old cars trucks tractors boat engine and motorcycles operating problems - and on my customers repairs I did, trying different additives and additive combinations, I've narrow what I call a treatment recipe to ends hundreds of the most common engine, transmission radiator, steering, and a/c performance, or operating troubles!
I didn't invent them but I'm the country's web expert and thousands of repair shop supplier of these treatments.  This site teaches mechanics the problem cause and which additive solution to use I found. Repair shops and mechanics buy then for dozens of the cars in the shop each month where parts are bad and replaced and my treatment conditions the remaining half-worn good parts to run like the news again, Results of the process keeps customer's coming back for
Their usage gives the shop owner or mechanic Super Hero Respect! And additional income.
You will find they both end and prevent avoidable problems. The service treatment is easy to do, and in the component ends their common upsetting, engine, transmission radiator, steering, and a/c performance, or troubles. The brand maker is Mega Power Additives.
How does the treatment reverse the cause to end the problem! If this interest you, read a few pages around the site - check its results against what others offer. 
   Here's how find Your automotive solution ...
   1- Visit this link for the Mega Power Product Video.
   2- Return here to look for Links describing your vehicle problem to learn the procedure.
   3- Order the items listed to end your vehicle problem.
   4- Install them where shown and become your own Super Hero.
It's the the cheapest, fastest, best fix or remedy for it - 
 Why this solution is the one you need!
    When your vehicle was new - that may be years ago. When new it had great power and fuel economy - and ran trouble free for years - till now, it developed a problem. 
The reason is because when new, its  pistons, bearings, cams, gears and related parts were clean, shinny smooth, and moved therefore, moved effortlessly with ease. However...




Over time, acids developed,an with high temperatures roughen those clean smooth surfaces and friction took over. 




As friction developed and sticky residues 

grew

 - they stressed the weakest parts - and your problem appeared.



Read that again! Unseen, those negatives upset your vehicles operation. Did that sink into your mind as the cause of every internal problem?  This site teaches you about...


Ingredients invented that end or avoid these problems? The Product name is Mega Power Brand Additives I'll show you which and How To end your car problem with them!