Automotive Additive Problem Solvers:

Ordering. Sent to your door. For Fuel Engine Transmission Radiator Steering A/C Problem Solving
Automotive Additive Problem Solvers: Contact infor. To ask a question, order items by phone. Call me ... george at 512 66 3388.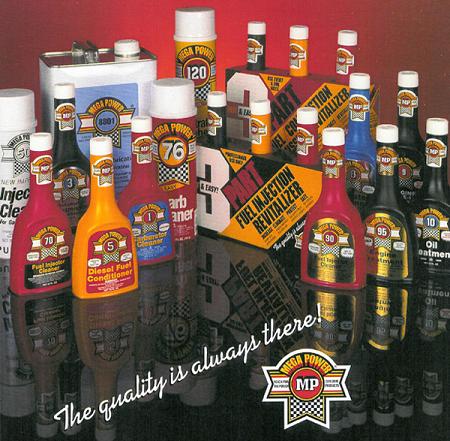 Mega Power Vehicle Additive Problem Solvers. Sent to your door in 3 days.
Not happy with common car care and repair solutions?
Try these new cars and equipment Mega Power bumper to bumper service and anti-wear, problem-ending treatments.
They provide the return of the vehicle's performance for a 10th of their repair cost in most cases. Does so by removing the sludge and friction trouble and adding MC+ slippery surfaces to every part. They should be the way you service these components every 2 years to keep friction, acids, sludge trouble away...george

You think there may be a better options. However, check around. This is the only you will find guaranteed to do so! 
These are what mechanics - I'm one, and the Country's Online Expert in this option, that equipment owners, repair shops, many race car owners, and individuals  - both men and women found in my Mega Powers, 5 Bumper to Bumper, Vehicle Care, and Problem Solving Services - as the best way to end our vehicle problems.
These service products always go into the component and driven to see if its the fix.
95 times out of 100 it is because most are sludge, friction and wear negatives - and only these mega Power Brand services removes them, to end their problem. For that reason we are the only site  guaranteeing this solution.
  - no matter from wear, noise, sludge, or mechanical. No matter fuel engine transmission radiator steering or a/c problem.
l detail the steps to end them the Mega Power Invention Way - chemically - and by driving - the new way to do so. That's true! 
We who now use Mega Power as our way to end problems. They add the "missing ingredients" in oil changes and dealer servicing can't provide for fixing problems, and for 200,000 to one million miles long-life, trouble free endurance. Read this page and several pages to see the How To.
Auto-tune up-and-repair-options.com : Contact Info: On a cell phone, to ask a question, order items here, call me... george at 512 665 3388
 ....Worth a try, and millions agree....
Like Doug, Be happily surprised by the results, who says...

    "After years of neglect, my little pickup has more power, and better fuel mileage than I can remember it ever having before. Thanks for selling me a great car care product." Read all he says.  Read:  Mega Power Testimonial From D. Miller. San Antonia, Texas
TO END YOUR CAR/DIESEL PROBLEM. KEEPS THEM GOING TROUBLE-FREE LIKE WE DO...
For Engine Problems
ORDER THIS
Mega Power Engine Treatment: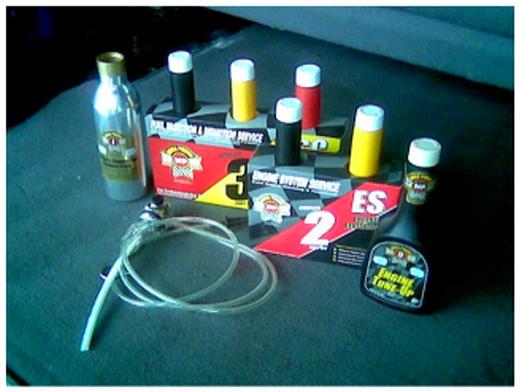 Mega Power Engien Trreatment ends even older engine operating problems
   The best auto engine Additive Problem Solvers. Those I use.
 After marketing improvements for use by repair shops and equipment owners, these pictured  are today's versions for ending engine problems.  All 6 together, do so. I call it my Mega Power Worn Motor Problem Solver.  An easy,  install-them-yourself improvement of mine - to end your vehicle engine problems.
Cleans dirty fuel injectors.
Remove combustion carbon knock.
Removes engine sludge.
Unstick rings.
Ends tapping valves.
Lowers cat converter emissions. 
Stops exhaust smoke. 
Ends oil burn and blowby.
Frees and ends lifter tap.
Smooths wear roughen surfaces.
Fills worn surface areas with MC+.
Satisfaction guarantee.
Your best auto tune up options. 
 I call it my Mega Power Worn Motor Problem Solver.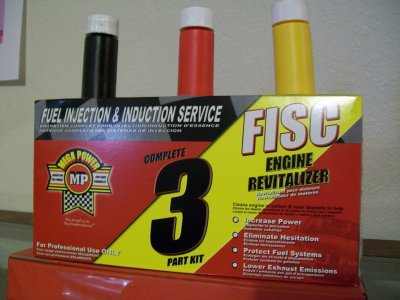 Mega Power Fuel Injector Cleaner Kit. The way to complete the tune up and recover an engines power
  Engine needs help? The Best Tune Up Product Around that anyone can use:  Cleans out carbon on pistons valves. For use by repair shops and equipment owners, these are the best tune up additives package to cleans :
Easy to install.
Cleans dirty fuel injectors,
Remove combustion carbon, 
Unstick rings ending blowby,
Ends Carbon Knock at start up.
Lower cat converter emissions. 
Stops exhaust smoke. 
Your best Vehicle Additive Problem Solvers. 
 The only engine product used by millions, added to the gas and oil because they end  performance and mechanical problems - by reversing their cause. That is why this fix is The King of Engine Additives. "It is like turning back engine life 25,000 miles to redrive them again."  Know any other product making that claim? Don't think so. You like us, will see the Mega Power Engine Treatment tune your engine problem out. Tune-in years more driving endurance. The only brand sold with a satisfaction guarantee.
Please Note: No refund request last 267 days.  That's why Its the KING of Engine Additives. The first product guaranteed to avoid their Costly Repair Expense. MC+ Conditioners smooth and heal, keeping motors going for smoothly for years to come - that's the goal.
More 
Vehicle Additive Problem Solvers.
Vehicle Additive Problem Solvers.
Bumper to Bumper
How vehicle problems occur. 
How these Mega Power Brand Products end their problems by reversing its cause.  

    When new, vehicles get their zip, power, and fuel economy  and years of trouble-free operation from clean passageways [1] and from the smooth shinny piston bearing valve and gear part surfaces.
    Overtime change by acid pitting, their rough wearing state canting a sludge choking coating [2].
Solutions:
Clean up and replacement of troublesome parts by repair. 
Following shorter oil and component fluid change schedules.
Use of additives.
   Knowing traditional additives only rinse out motors, or add gooey honey like mixtures, Mega Power's Bud Esterline skipped those types of additives and decided to look at  the micro-level to see what changes could delay friction and sludge formation - the causes.  Finding success - in what they called "metal conditioners" that reversed the problem to end it. They nicknamed it "MC." Bottle their formulas as the Mega Power Oil Treatment with "MC." And later adding stronger versions for race engines and diesels. Calling these "Mega Power Engine Treatment" and "Mega Power Transmission treatments" with higher percentages of the "MC" problem reversing ingredients to their line of products.
    Each new solution developed added more horsepower from the least amount of fuel - and easily transferred that horsepower to the wheels. They  became part of the product line sold to race car and repair shops as friction and sludge removing, service products.
Conclusion:  From the internal negatives and positives they discovered taking engine apart for testing improvements, these ingredient inventions were found to both prevent - and end wear and tear and operating, and mechanical problems.
   They became what helped the many other remaining engine and gear parts -half-worn and friction loaded smooth out, and last as long as the new parts installed during a repair. Customers returned for more as a result of the performance given.
How I'll help you.

    For my part - I listed all the combinations of additives that end specific problems into a 2 step recipe so more mechanics and individuals can have the specific formula for their problem.  Each is both the prevent - and end problem for each bumper to bumper component. They have the tune up and injector cleaner for a complete service. Each is guaranteed to do as advertised.  That's what I call your auto-tune-up-and-repair-options.com
Did you know the hurt they cause:
Acid pitting and its sludge formation.  Its results from oil breakdown, and friction results. Makes cars seem worn and old. 
Acid pitting and sludge formation changes your new cars pistons bearings and gears from shinny smooth and easily  developing full horsepower to dirty, friction increasing - causinga problem. And stealing horsepower that use to go to the wheels.
Mega Power reverse those conditionds, and transfers horsepower back to the wheels - for its zippy economical running to trouble. 
Product shown can be ordered ans sent to your door to end these problesm. They change the surfaces back to smooth. Rebuilds their surfaces chemically, and returns every surface to the no-problem smooth clean operating advantage 
Do you want to return the part surfaces back to its new-like state? Do you want to end the problem cause?
Using these product yearly at oil changes is the cheap way to avoid those problems.
Using them right now ends them. 
They are the way to end problems, add endurance. Protect your engine transmission radiator steering a/c axles, differential and wheel bearing acid, friction and premature wear problems.