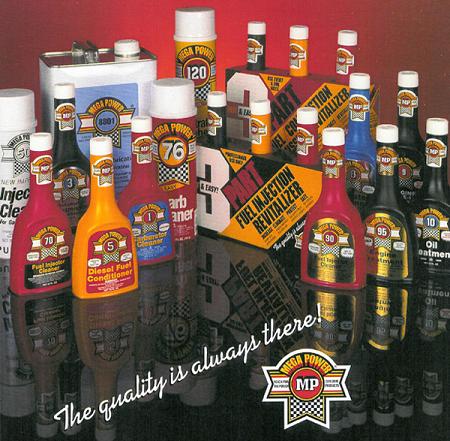 Professional strength powerful cleaners conditioners and protectors from Mega Power additives for oil treatments, fuel treatments,  engine, transmission, fuel, radiator and power steering protection and anti-wear treatments.
Quick acting results assured. Works while you drive. Is the repair. Is the dirty motor clean up part of what recovers lost horsepower,  end residue caused problems and makes a better than average repair. Got all that? Ordering choices...
Order Mega Power to service your cars and heavy equipment to solve a wear and tear problems. Often prevents premature wear and tear repair expenses and down time. Mega Power does not cost - it pays you in many happy ways - a unique product - I'd say! How about it.
For heavy equipment protection, call me for gallon and drum, fleet service, and mechanic resale needs now at 512 665 3388. Order online for one to 3 cars here.... now! Otherwise order below on line.
Mega Power Complete Vehicle Service: Our  Service Treatment include Cleaners, Conditioners, Surface Smoother, MC+, worn surface re-builder, anti-wear  protection.