Quiet your valve lifter tap fast, without your lifters. New DIY easy to use product ends lifter tap with extra ingredients making for a strong quiet running motor again.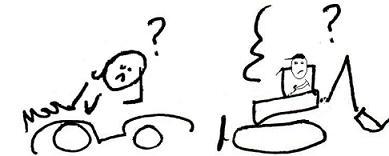 What you should know about ending your engine valve lifter tap.
If you've been to a mechanic, I know his suggestion is to take your motor apart, clean most every part, and replace your many valve lifters. A week without your car and minus $2000 or more, gets your car out of the shop and on the road again.
Here's my take on this as a mechanic...
Since both dirty, and friction-wear roughen conditions causes a space to appear between your valves and lifters, and that space causes the tap tap tap you hear. Why not try products made to clean, free, smooth and lube them - to get them operating properly again?
I've found the Mega Power Valve Treatment  a simple new product remedy anyone can install that will clean, free, condition, and smooth your lifters - ending the tap problem for under $250 if a mechanic intalls Mega Power. Under $100 if ordered online below, with tips to install this product to end the tap yourself.
I'll show you how Mega Power works that makes it so successful, and how to install Mega Power to end your engine problem yourself.
If on a smartphone, to ask a question, or order products listed, call me at 512 665 3388 ...George. Online ordering below.
How do valve lifters work?
Valve lifters - depend on oil pressure to push the adjuster part in them outward to maintain constant contact with your engine valves. This adjusting action takes up wear slack to keep your motor operating at peak efficiency and quietness.

This automatic-adjustment keeps your motor operating quietly and at peak efficiency.
What causes the tap problem in my car?
If you think back when your car was new.

Your car's original quietness and power was because every part was clean, shinny smooth, and close-fitting. This includes your pistons, bearings, valves, their valve adjusters, and such.

In time sticky residues collect and remain behind on your valves each time you change your dirty oil. 

As residues collect they eventually block oil to your motor's rings, valves, and their adjusters.

When residues block oil to your lifters the adjuster part drops like a tire with a hole in it and collapses.  This drop creates a space and the tap sound occurs as the parts close the gap and smack into each other.

That's no good of course.

If your motor had a valve sticking and causes a rough idle -   the same Mega Power remedy ends both conditions for you.

The common remedy for car owners is to have your engine repaired at a $2000+ cost.
The mechanic tells you, he will purchase new valves and lifters numbering 8 to 16 total at about $15 apiece, running up your bill. Then add to that machine shop work needed to recondition the top part your motor valves themselves for about $400, and add a set of gaskets at about $200 - and with 5 to 10 days time without your car - its ready to go. Now, minus $2000 - you're back on the road quiet again.

How Mega Power chemistry is ending valve lifter tap
A new product from Mega Power, using the only 6 ingredients found will quickly go to your motors troubled area - where even synthetic oil can't go, to quiet your engine noise.
Mega Power is now available for mechanics usage, as well a by anyone who knows how to add oil and gas to their car.
 Mega Power will end the tap, using what I call, problem-solving chemistry. This thinner-than-oil Mega Power product will remove your motor's residue-blocked-lifter-area - allowing the flow of your engine's pressurized oil to again flow and raise the valve lifter adjuster - and this action ends your motor's tapping problem.

It's complicated for what it does, but a simple install and driving does the fix! 

Mega Power is shown above. What does the quieting are these 6 items working together as a treatment.

These 6 items were found to work in as little as 15 minutes in 1 out of 5 motors - up to a week in others.

Directions call for adding 3 of the items  in the gas and oil to clean and free the top of your motor valve tap areas - and 3 work the oil side - that is the only way known besides repair to end your tap! Mega Power is easy to install and driving does the actual fix!

By the way did you know...
Your transmission shift valves, when they become sticky causes rough shifting. That rough shift can become a $2500 fix at most transmission shops. Mega Power prevents - or ends rough shift by its cleaning, freeing, smoothing and conditioning ingredients - Mega Power is not just for engine protection. Anyhow...

Your good cars, and their engine and transmission, and your budget will benefit from the same Mega Power advantages this noisy engine benefits from. This same Mega Power Treatment meets and exceeds the standard transmission cleaning service the dealer charges over $150 for. 


Order Mega Power now and get both your cars going down the road of life - ending the tap, and saving your car and your money!

You don't have to replace noisy lifters to end valve lifter tap with Mega Power.

Ordering the Mega Power Valve Lifter Tap Treatment info
The Mega Power Valve Motor Valve Treatment. 6 items as shown: just $75 plus $15s&h= total $90. Shipped FedEx to your door with instructions, $25 phone help free if needed, and guarantee.

Order Two MP Treatments to protect both of your cars: 12 items.
$130 plus $15s&h= total $145. Save $35.

Our Mega Power Transmission Treatment. TS3 This protects, avoids, and ends rough shifting and fluid leak. 3 items included: System Flush, Friction Modifier, and Fluid Conditioner. Works in transmission like the Motor Treatment works in motors to heal, protect, end wear and residue problems. Simple install. Nothing to take apart. Driving does the actual fix.

.
Order One Mega Power Transmission Treatment. 3 items
$60 plus $15s&h= $75 total - and Order One  Treatment for your motor.  9 items. Both treatment just $125 including shipping. Save $25

To order by phone, or have a question answered, call me day or evening at 512 665 3388 ... George - that's what I'm here for!
Did you know
As friction, and sticky residues  cause oil blockage, valves and their lifters  - become sluggish causing a space to appear. With each engine rotation - the space causes the tap tap tap you hear.
You now have 2 ways to end your motor valve lifter tap
 
As a mechanic, if you accept my overhaul idea, to restore your motor quietness, I'll remove and hand clean or replace dozens of dirty parts to rid your motor of residues causing your valve lifter tap.
If you try our Mega Power remedy. It is cheaper. $250 if I install it for you. Under $100 if you do it yourself!
Valve Lifter Tap Treatment Remedy

How Mega Power problem-solving products end the tap
Mega Power is added to the gas tank and oil to remove problem-causing residues and reflow oil to your adjusters. This unique cleaning ability will end your valve and lifter tap.
Mega Power does so because it contains what I call Hi-tech anti-wear, problem-solving chemistry no other product has!
Hi-tech, because of its ability to go where oil, even synthetic oil cannot go - to the trouble spot, there to clean and free the adjuster. This cleaning advantage - allows oil to again pumped up the adjuster and operate in your motor quietly again - without need of actual replacement!
Mega Power is a 6 item product easily installed in 2 steps. 3 items clean the top of your dirty engine parts, and 3 clean the bottom parts during an oil change for a quiet powerful motor operation again.
That is the Mega Power way to stop your worry about your motor noise. And, Mega Power cost under $100, not $2000!
That is your problem and the kind of help your motor needs to run quietly again.
By the way, inside your transmission there are shift valves.
Your transmission gets dirty
Mega Power Valve Treatment install Directions.
Mega Power's  uses 3 items to clean the top of your motor via the gas tank and engine oil compartment.
And 3 different items are repeated during an oil change. Driving does the actual quieting. Nothing to take a apart.
Valve Lifter Tap Treatment

Ordering the Mega Power Valve Lifter Tap Treatment info
The Mega Power Valve Motor Valve Treatment. 6 items as shown: just $75 plus $15s&h= total $90. Shipped FedEx to your door with instructions, $25 phone help free if needed, and guarantee.

See online purchasing buttons above for Valve Lifter Tap Treatment purchase.