Rudys Auto Repair 78666.
Tune up, engine, transmission, brakes, steering, & air conditioner repair.
Call us for that help at
512 353-7288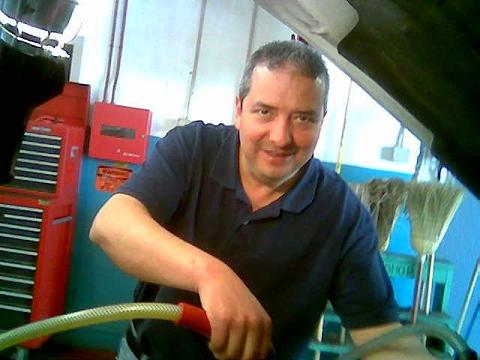 Rudy's Auto Repair 78666 1944 N Interstate 35 Frontage Rd South San Marcos, TX 78666. Call now, if you have a question, or want to have your car checked, or need an estimate. Phone:(512) 353-7288

At Rudy's Auto Repair, San Marcos motorist's have one of the top mechanic's around. That happens to be Rudy Espinoza.
Rudys auto repair 78666
Rudy is a Master Mechanic an his repair expertise includes tune up, and engine, transmission, brakes, steering, & air conditioner repair.
An - years of expertise assures you, your repair will be done right - usually at a lower price - because he does not have to go thru a learning curve - like other shops do with lesser experience - and is why some charge more! Not so at Rudy's! Also....

He's a mechanic's mechanic -that's me in the picture, not Rudy. When us local mechanic's can't fix it, we call on Rudy - to have our cars humming smoothly, going down the road again - when we can't seem to get them to do so.

When local car dealers and many of the locals use you - year after year, you know, if you go to Rudy's too, you'll receive the same great quality work - done right, also! That is so here at Rudy's Auto Repair, 78666.
Rudy and crew have "more" than the most extensive training the industry provides in repair.
The "more" part is their exclusive training in anti-wear care.

That means, we do more than repair and replace your dirty fluids with new. We do more than just tell you to follow your car's maintenance schedule.

The "more" part includes the use of specific anti-wear products to clean and condition your motor an transmission - which literally helps your car run better, years longer. This advantage reduces your cars deep-inside wear and performance causing problem.
Those anti-wear products include Mega Power Newer Car Additives, and Mega Power's Older, Worn Engine and Transmission Problem Solving Service Treatments.

There's 2 ways we use Mega Power:
1-As a tool to help us chemically anti-wear end the problem you came in with.
2-When its time to replace your dirty engine, transmission, radiator, brake, and power steering fluids - tell us you want the Mega Power Treatment to pre-clean, then condition that component along with the new fluid or oil.
Those 2 ways are your best bet for revitalizing and then extending your cars life! We are exclusive users of Mega Power in this area.
When we at Rudy's use Mega Power in your behalf, it slams the breaks on your cars wear out process. It makes possible the addition of many more years of dependable service from your cars and trucks than by any other method of care.
You don't have to ask us to take care of your car this way because its part of what we do for you, anyway. That is why you will experience your car running - not just nearly as good as before - it will again run like it did when near new - then stay that way!
That is the "More" part Rudy's provides. It gives your car much better performance than just by tuning or repair by itself. In the long run our Mega Power Anti-wear Expertise will add more great years of dependable service to your cars.
Get your car problem fixed right! Get extra anti-wear care also.
Give us a call for an appointment, or drive in.
We're take care of you with a Free estimates, Fair prices, Great service, and with Mega Power Anti-wear care - Always! Rudy's auto repair 78666. San Marcos, Texas.... Rudy
Rudys Auto Repair 78666 1944 N Interstate 35 Frontage Rd South San Marcos, TX 78666 Phone:(512) 353-7288

Rudys auto repair 78666 Mega Power Home Page