Auto Repair DIY Guide. 
Do-it-your-selfer

featured on: https://EzineArticles.com/featured/

Auto Repair DIY Guide Contact Info: On a smartphone, to ask a question, order this product, call me at 512 665 3388 ...George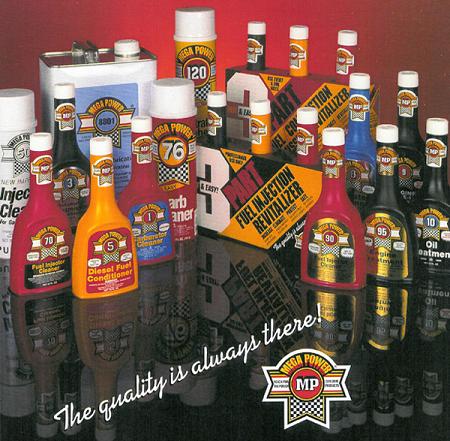 oGuise: How To End Motor Performance and Transmission Shift Problems  - Like A Pro
No one likes car trouble -
Especially when you depend upon it to get down the highway, and to work and back.
The fear of stalling on the fast lane and backing up traffic and its possible consequences is an unsettling thought.
And now, you have an engine or gear shifting problem to cause those worries.
My Solution Can Help You
From a teenager, too broke to pay for repairs, I experimented with additives - and then became a mechanic to avoid the same fears of a highway breakdown - you have.

I've found nearly all mechanics know nothing of additives except to stay away from them. That's because they see the harmful results and are requested to fix results of part store additives people bough in confidence, that help ruin the engine and transmission. 

For my budget, I can only buy and have only cars, work trucks, an RV, and 2 motorcycles, and a pawn shop purchased bicycle to live with. So, I pay for their repairs. 

I can't afford new, nor overhaul cost. So, I  look for alternatives and cheap fixes - that work.


I buy those that show signs of some internal engine noise or trouble, or shift problem the previous owner choose to get rid of. Let the next guy fix it. 

With such items, I'm the kind of guy that wants to know - what makes things tic... Or why they stopped ticking when they should be.

This Auto Repair Guide - auto-tune-up-and-repair-options.com is that guide with those tips, shortcuts secrets.

Those I promote and make my living from - as a repair shop owner, and an Additive .Distributor to such. You can use them as you need to. 




All my life, I learn every car-buffs, old timer equipment owner secrets, and even the Justice Brothers Additive, and Mega Power Secrets to do so.

 to avoid costly repairs  - when a serious internal problem in the car truck appears. 




have only I'll cover the most likely motor tips here, the transmission, or other components tips - below,  to get you on top of the problem and its end.

Raise your hood and you can quickly see its not a place for anyone but an expert. Don''t fret! I'm the expert, and you and I will do the fix. And here is a big secret...

After years of working on tune ups, I found today's motors seldom need a tune up - or major repair, if you stop them as they appear. Lets get started...

The problem your car has is one you can correct - I'll show you how.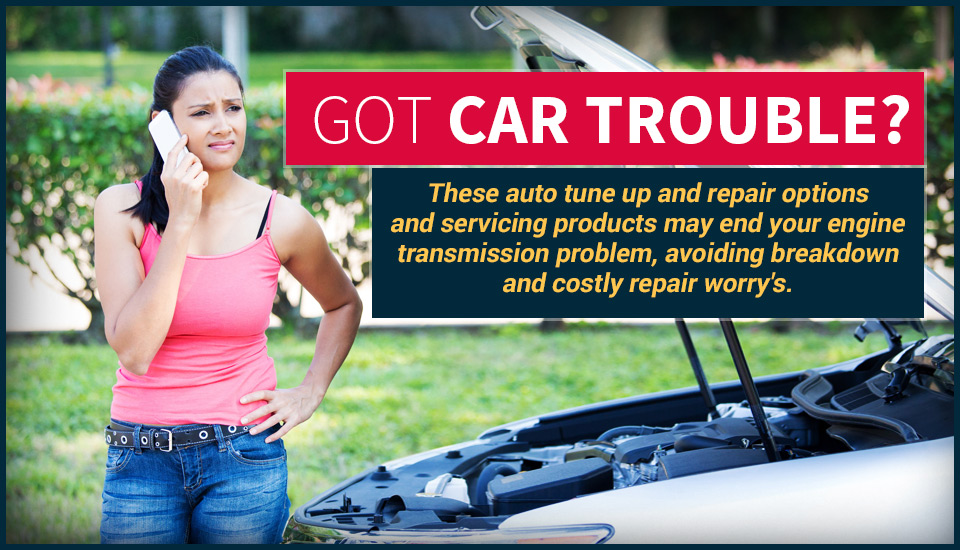 Internal problems and their alternative remedy
What usually happens inside the engine, transmission to develop a problem is this.

When new, every part and every sub-system are clean and smooth providing that new, amazing car zip, or powerful equipment operation.

Overtime time, a film of sticky, tar-like oil and carbon alters fuel delivery, deters combustion, hinders oiling and sticks hydraulic lifters and valves.

Cause over 400 problems - while not broken can be return to their good design by replacement  or by additives. Or both!

This picture details the most common correction of engine problems by additives, instead of by repair
    Auto Repair DIY Guide: Solving Engine Problems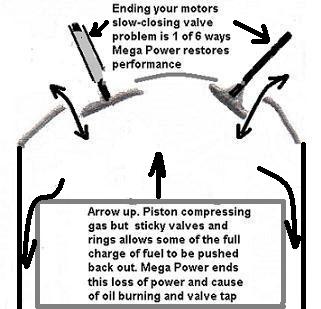 Those conditions all combine to reduce or lower power output, cause rough idle, tapping noise, lousy fuel economy, and smelly exhaust problems.
Auto Repair DIY Guide. If the sound, feel or performance of your car or truck suggest
its time for some type of additive? To get started...
Do the following:
Get the latest tune, repair tips. Sign up for my blog."
Click the Blog Button, top left column to do that!
After wards, click a button on the left to get started on the product you need.
The page that appears will have the cause, the remedy, and product to order for your problem. Or....
Auto Repair DIY Guide

Scan 101 page titles, each with a sentence describing its contents...

What I love about my, Auto repair "fixes" is this.
The fix given will suddenly - and I mean suddenly, will have your car or equipment running great, and stronger. Like a bigger motor would, and often start giving fuel economy like a smaller motor does. How so......

This is possible because the brand we favor, Mega Power, is a multi-tasking formula that cleans, frees, and modifies friction.
These complex problem-solving additives work-on-every-part, by going where oil cannot go, ending the problem, and so every part again works smoothly, with like-new efficiency.

You get the fix, of course, plus a remarkable Mega Power anti-wear advantage - in the form of a return to years more like-new performance. That is a great advantage!

All products and recommendations come with a 90 day, Do-as-promised, guarantee . No refunds ask for in last 267 days.
Want to Learn why Mega Power is a different kind of additive technology that "fixes engine, transmission, fuel injector, and other component wear and performance robbing problems? Watch our Auto Repair DIY Guide video about product ingredients

Have a question on a car problem out techs can help you with?
Auto Repair DIY Guide Contact info
To order products, or have a car care question about them and their use, or want our suggestion,
call me, George Christ 1 512 353 1164
Auto repair, maintenance, troubleshooting, How to Links below, may be of interest to you.... George


');