This engine saver

This engine saver from Mega Power ends wear, residue problems, putting off overhaul and its cost - using anti-wear chemistry.

 

Frees, cleans, heals, fill worn spaces in cars and costly commercial equipment. Gain years more great revitalized service life - saving your equipment, and your bottom-line. Estimates and advantages gained given to individuals and fleet owners free of charge - samples also free of charge.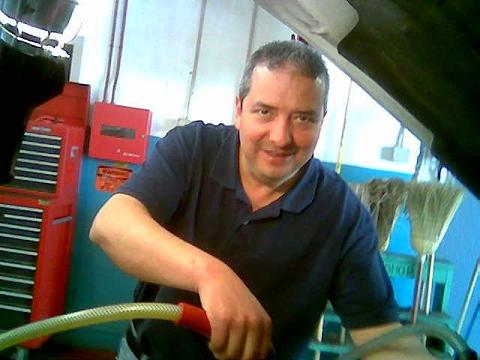 Once  the new wears off anything mechanical you know engine transmission wear and repair problems develop.
The trick is to stretch the time by years, between not new anymore and overhaul - by several more years - which keeps  $3000 for cars and $5000 up for equipment and large truck repair money in your pocket - not others.

This inexpensive engine saver from Mega Power works by treating your oils, fluids, fuels, giving near instant improvement that will be noticeable  within miles or hours of usage  - that last indefinitely.

You benefit avoiding costly overhaul or premature fleet replacement expense - your equipment again runs great - like if near new again, for years to come. A great green/$green saver you'll enjoy seeing working for you day-by-day. Call now to have your questions answered, or to order a trial pak. We explain and show you  or your service people how to test our product and report on results. Call me at 512 665 3388... george
Once the new wears off anything mechanical it's time for the engine saver from Mega Power. See the engine saver Demo
With Mega Power, you can see your engine transmission performance change from lazy and sluggish - to like when near near!
Why wouldn't you what to invest in this vehicle and money saving program.
Cuts ROI mile or hour expense by 30% customer's tell us. That's my experience, too!

The trick to saving your equipment and to reducing expense of repair and down-time or replacement is easy when you use Mega Power to clean and condition your vehicles pistons bearings valves and gears - then add a protector that fills worn spaces on every part.
A specific treatment is made for the power steering, a/c, radiator, engine transmission and fuel.  Installed at fluid change usually - so no loss time.
Directions and tips are as near as your phone in many languages.
The program gives you a menu with pictures and simple install directions anyone can follow - many women use the program and like it!

This use of Mega Power pays for itself usually in fuel mileage by providing 20 to 50 more miles per fill up. Repair avoidance expense is huge- making money for you! Lowers a heavy cost of doing business - and will be your secret to lower bids, you will WIN and still make money on!
Mega Power and me... George, is what stretches the time by years, between not new anymore and overhaul - which now cost you $3000 for cars and $5000 up for just one piece of equipment and large trucks.

You can treat a small feet of vehicles for what one overhaul cost with Mega Power Engine Saver. Call to ask a question or estimate for your feeet .. call now... 512 665 3388 ...george
Say you what an estimate on engine saver for your fleet.