Plumber-78418. "Ocean Plumbing," for all your plumbing needs. Emergency. New construction. Repair, and re-work. Known for quality. Cam TV for pipe problem viewing. Best damaged pipe location Fixes. Newest in Plumbing Technology. Call now - 361-937-7284.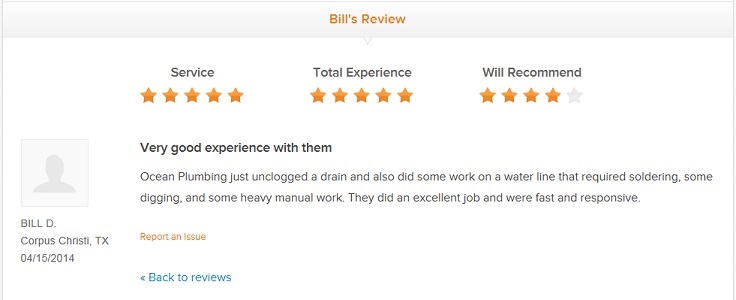 Plumber-78418. Ocean Plumbing. Corpus Christi and the surrounding area.

Call us for all your plumbing needs. 361-937-7284.  James Christ, owner, says...


WE ARE FRIENDLY, KNOWN FOR QUALITY, AND FAIR PRICING.


Residential. And Commercial. On Call Contract.
Emergency truck with-in two hours of call.
New construction BIDS GIVEN.
Repair and re-work FREE ESTIMATES.
We do custom construction homes, track homes.
We do new-restaurant plumbing.
Advises you best deals on supplies, water heaters.
    Our trucks and workers have our name and logo, uniform dressed crew.
Trucks fully equip. Our own on-the spot part pickup and delivery to get your job done faster. Pipe and Drain Cam TV for pipe problem viewing and quickest, cheapest repair. Small repairs welcome!
We are trained in the Newest in Plumbing Technology

"We do it right so we both can sleep at night"..

James Christ owner, Master Plumber, and crew

Plumber-78418. Ocean Plumbing. Click for more info and help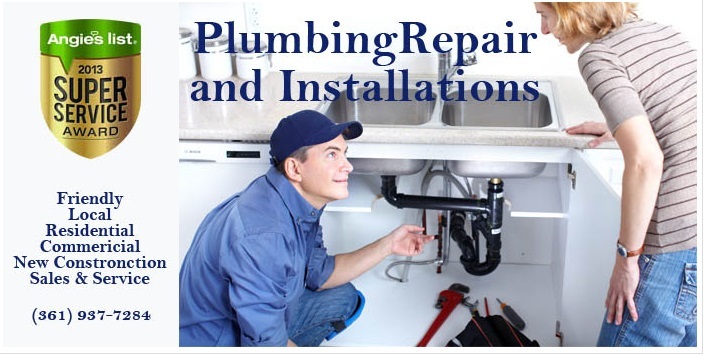 WE DO THE FOLLOWING TYPE OF WORK: PLUMBER. PLUMBING.
"A person or company trained to install and repair pipes and fixtures, especially for water, drainage, or heating systems in a building." This includes:
COMMERCIAL PLUMBING
NEW CONSTRUCTION RESIDENTIAL PLUMBING
RESIDENTIAL REMODELING PLUMBING KITCHEN/BATHROOM/SPECIAL
PLUMBING REROUTES OLD RE-WORK & SEWER-LINE
HYDRO-STATIC & ISOLATION TESTING
VIDEO INSPECTION CAMERA
SEWER & DRAIN CLEANING
HYDRO-JET SERVICE
SEPTIC SERVICE AND REPAIR
Call Now. 1-361-937-7284-Corpus Christi, Tx. zip-78418.
Plumber, Commercial, Residential, Drain and Sewer Hydro Cleaning, Live Camera Inspection. Using the latest in technology and training.
FREE PHONE ADVICE AND FREE PRE-BID and Plan take-off ESTIMATING
Call us for fast, friendly, reliable work
THE PLUMBING CREW AT OCEAN PLUMBING INC-
Doing it all-right, so you can sleep at night
JAMES CHRIST, OWNER 1-361-937-7284 Our crews are always ready and available.
Side note:
Ocean Plumbing takes care to reduce expenses we can pass along. That includes extending the life of our vehicles and equipment. That's why we install Mega Power Brand Additives into our Company Trucks fuel and oils. Mega Power protects with anti-wear to decrease trucks problems. Increase economy and service durability. Cuts our expense and keeps our prices low. Try them in your for those benefits at this web site.
Mega Power Brand engine, transmission, and fuel additive products.