Motor help, advice, products. You just found Motor help, advice, & products to get your car running smoothly & stronger again.
Motor help, advice, products to reduce anxiety, avoid avoidable expenses to get you & your vehicles humming and running great, down the road again.
Motor help, advice, products.
New help with you car or equipment motor?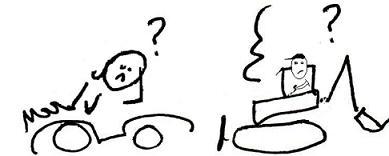 Try these tips - and the education I offer. Spend a few minutes to:
Be introduced to a great new way to end your car and equipment wear and performance problem quickly


My tips and product suggestions end wear and performance problems,
avoid expensive repairs


To do so, I found specific additive products - "secrets" some of us car owners, car-buffs, and mechanics are using to end the car, truck, and equipment internal problems they experience.


They may be just the fix you need!


My choices help any size, any age motor, transmission, and other components last many years longer than the average.


They help avoid pre-mature replacement expense compared to any other method of care known.


Now, see for yourself
if these tips can keep your vehicles running great - regardless of age or miles.
And, these points are important....
The problem-solving I want you to try for your problem: from real world experience.
Its not some Madison Avenue hype some guy wrote, who does not know a gas cap from a radiator cap - trying to get into your pocket!
I make my living teaching this expertise to car owners and mechanics. Each tip and product - from Mega Power, a leader in all this, is guaranteed - or free to you for trying.
You're gaining - one more useful tool to add to your vehicle care, and if a mechanic, trade skills. My-Bio.
TO find your Motor help, advice, products & remedy - Click a button
Try one "Treatments" suggested as an eye-opener to what you have been missing. Each is sold to do as advertised, or your money cheerfully refunded.

Mechanics prices listed also for on 3, 6, 12, and 24 item purchases. But anyone can save, buying two or more items. Please call for case pricing if a mechanic, shop, fleet, lube and tune. george. My cell 512 665 3388

So go on - get your feet wet in this new way to reduce vehicle operating expense. Have much better running vehicles - the next day.

Right Now, You're paying for these products in the form of extra expense in fuel, extra oil usage, extra fast wear-out, not to mention the avoidable repair expense these "secrets" help most people" avoid.
Extra Information....
The Motor help given, provides you a lower cost per-mile method of care than by any other system of care around.
Amazingly, your vehicles and equipment will always start up nicely, run smoothly, maintain their like-new zip, performance up and down hills, when passing, when heavily loaded hour-after-hour, and with great fuel economy.

See this Mega Power Demo showing the benefits of Mega Power MC+, metal conditioner, ingredients.

MC+ and other ingredients will provide the extra years of dependable service you desire from your cars no other method of maintenance can come close too. This offers great motor help and protection advice you need!

In all that - what's not to like about a good invention like Mega Power?
I'm here to help you -
Take pride learning how to obtain the finest performance out of your mechanical things - when others, using conventional methods must overhaul or replace theirs.
I'm ...george christ Call me any time - if you have a question, or to place an order. Call 1- 512 665 3388
Your order arrives in 3-5 days so you can end your problem quickly.
Details about my Mega Power transmission treatment

Tune up Motor help.

Home page and index