Contractor 78666. Fire, storm, water, leveling & remodeling contractor. Bids, estimates, fair prices, quality work. George Christ. Contractor. 512 665 3388
San Marcos Contractor 78666. Fire, storm, water, leveling & remodeling contractor. For a free Hayes county estimate, call me George Christ 1 512 665 3388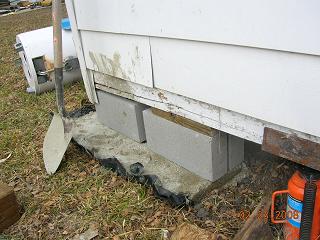 This picture shows a new foundation footing I installed to level an older San Marcos home. 20 such were replaced.
Does your home need leveling? Let me do that for you. Then, I'll redo the inside patching, painting, texture, sheetrock, and door adjusting, so it all looks like brand new again.
We Repair and remodel. View links to pictures, below.
Top to bottom, inside and outside.

Everything in between.

Call 512 665 338 for a bid or estimate anytime.
We do a lot of repairs
To sheet-rock, to patch, replace, texture and paint, for a fresh, clean, good-as new, look.

Fixing stuck doors and windows is a common problem we do.

Small plumbing and electrical work is also a common fix home owners call us for help on. We like handyman jobs, too!

Kitchen and bath upgrades and expansions are common jobs we do.
View recent pictures at the links below.
Call for a free bid, fair prices, top quality work.
Home or business. Fire, storm, water, leveling, remodel.
George Christ. Central Texas. 512 665 3388

Kitchen fire repair

Contractor 78666. Handyman help we offer