Mega Power diesel engine additives. The Best way to Revitalizes worn and high mile engines and gear boxes.


Keeps you going strong and making money. Avoids dirty and worn engine repair needs in 9 out of 10 rigs -by pushing that need years into the future!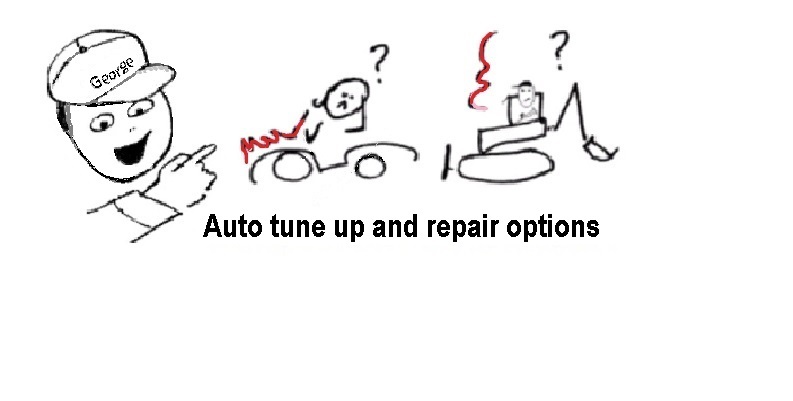 Mega Power Diesel Engine Additives are helping car and truck owners with diesel's end common running and performance problems that often lead to thousands in costly downtime and repairs.
Best diesel engine additives with MC+ complete engine conditioners. Contact info. On a smartphone, to ask a question, order items reviewed, call me...george at 512 665 3388

With Mega Power in your motor and gear boxes, you'll  gain the above benefits as they end common wear and residue caused problems.
You'll notice your rigs climb hills loaded a gear higher up steep grades. Mega Power friction-reducing, horsepower-increasing advantages are what you need to gain those advantages. That is my experience! It will be your's too!

Those advantages are due to Mega Power unique cleaning and friction modifying of piston bearing valve and gear surfaces. This enhancing from the oil side - and from top-side fuel side cleaning in the combustion area - corrects, or rather, restores a years earlier perforrmance - then keeps it that way with usage at future oil changes.
And from clean smooth friction modified truck is able to pass that horse power to the wheel  - instead of being absorbed by friction and dirty combustion!

Included is a fuel system conditioning that conditions your fuel pump, as the fuel conditioner continues on to clean your fuel injectors - all included as the truck additive for large trucks, from Mega Power.
You need this form of protection to keep your trucks rolling down the road!
Now is the time to revitalized your truck with this additive for large trucks from Mega Power. Order Mega Power today delivered to your door by FedEx in 4 or 5 days. 

Mega Power is easy to install. Results occur in as little as fifteen minutes, some customers tell us. Usually pays for itself by adding and extra 40-50 miles distance to most fill ups. That is also my experience.
Some customers tell us, Mega Power has put off a promising overhaul need for several years. I also have that same experience.
"Doug says... 
"About an hour later ..... this trip was anything but usual. The motor purred, and felt more responsive and powerful than it had in years. The motor ran almost as if new. And this Mega Power Testimonial.... 

 "It's been about 6 months since George serviced my truck with Mega Power, and it still runs great. I would recommend this worn motor help product to anyone, particularly people who, like me, are considering retiring an 

older vehicle.

 Mega Power worn motor treatment really has given my truck a new lease on life. Sincerely, Doug CohenMiller\Mega Power Testimonial www.doug.cohenmiller.com 

Ordering Mega Power Truck Additive for Large Trucks
Mega Power truck additive for large truck tractor and equipment motor's with 5 gallon to 10  gallon motor oil capacity engines.
Included in the 5 pak, are:
 3 anti-wear cleaners.  One for the motor oil, one for the fuel system, one for residue removal at oil change. 

2 oil conditioners: One gallon is added with your new oil at oil change and for oil future replacement - if your engine uses oil. [Some truckers add this 2nd conditioner  - if the one gallon treatment stops their engine problem, to their gear box for easier shifting and to cool the gear temperature by reducing its friction. Or order an extra gallon at  $54.] 

Directions detail the easy-to-install procedure - along with phone help, if needed. Shipped FedEx to your door in about 3 days. Satisfaction guarantee to do as advertised.

Please note: No refunds asked for last 267 days.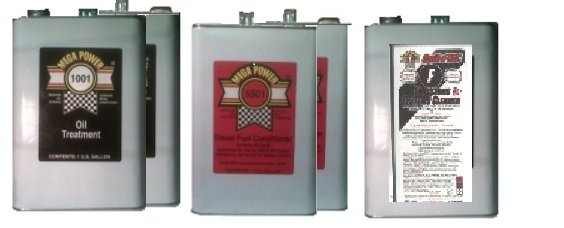 Mega Power Diesel Engine Additives... 

"About an hour later ..... this trip was anything but usual. The motor purred, and felt more responsive and powerful than it had in years. The motor ran almost as if new. 
Ordering by phone or online: 512 665 3388 ...george
Truck: To 10 gallon motor oil capacity. Includes
2 gallons all weather Diesel Truck Fuel Conditioner & Injector Cleaner.
1 gallon Engine Oil System Flush & Emission System Cleaner
2 gallons Engine Oil Treatment for oil burning  control and to restore lost compression.
$400 plus $50s&h= $450 total. Shipped to you in 3 days by Fedex with easy to follow instructions
Our Special: A free gallon of Motor and Gear Box Conditioner as long as 25 gallons set aside last with your order. A $125 gift bonus.
Directions to use Mega Power for heavy equipment and large trucks to end your noisy, loss of power, oil burning problems, dirty injector problems.
Mega Power uses a simple 2 step engine treatment using 3 products. It works on any size or brand of engine to prevent problems and often end them –giving you more years of trouble-free service. To start…..
I put a number: 1, 2, and 3  on the products to make it easier to reach for, and install as you follow the steps.
Step One Directions:
Add 2 quarts MP Diesel Fuel Conditioner, I put a #1 on its can, to each 50 gallon fuel tank.
Add a pint of the same Diesel Fuel Conditioner, in small, one-once amounts into the air intake. This quickly cleans the combustion area and throttle plate.  If not possible, driving will do this cleaning from the conditioner you added to the fuel tank, but takes a week to do so.
Add 2 quarts, MP Piston Ring, Valve, and Emission System Cleaner to your motor oil – I put #2 on its container.  This has seal stop leak in it for that problem. Please note: You will have 2 quarts left over to use in Step Two below.  Please note: If you have an emission system, make sure it has the proper fluid amounts for that purpose in its tank.
Now, drive for a week and then do Step 2 during an oil change, this way.
Add 2 quarts, MP Piston Ring, Valve, and MP Emission System Cleaner I put #2 on its container, to your motor oil. You can drive up to 400 miles. So, drive anytime from ten minutes – to  400 miles of driving   before you change your oil today.  
 To your new oil, add one gallon MP Oil Conditioner I put a #3 on its can. I prefer you add this item on top of the new oil.
If you need more oil during the future, due to oil burning, add more MP Oil Conditioner I put a #3 on the can. Drive as usual and enjoy Mega Power benefits. If this stops oil burning, install the 2nd gallon of MP Oil Conditioner into your gear box for the quietest smoothing shift ever!
Afterwards, at future oil changes add one gallon MP Oil Conditioner I put a #3 it can to your oil change to control oil burning. Add one quart MP Diesel Fuel Conditioner, I put a #1 on its can, to each 50 gallon fuel tank – once a month. 
If you have a question, to order more, call me at 512 665 3388. Email me at  megapower@grandecom.net  Thanx again for your business. …George.