Additives Motor Oil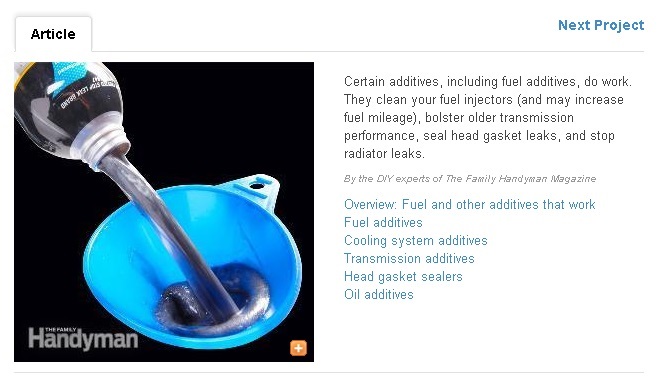 Additives Motor Oil 101 Contact Info: If on a smartphone, to ask a question, order items listed, call me...george at 512 665 3388
Why "more than motor oil" is needed.
Additives Motor Oil Good or Bad

Lets begin this discussion by finding out what's in that brown stuff jam's up in your motor we call motor oil that you will need a specific Mega Power additive treatment to free and quiet its tapping frenzy.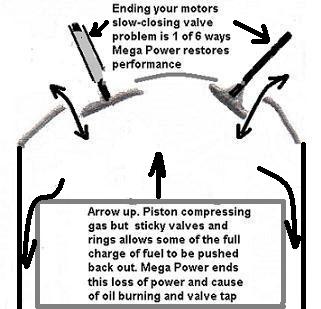 The following link takes you to another web site for their observation.

What a top oil expert says about motor oil and it's additives,,,,


The following link takes you to another web site for engine flush additive observations. Link flush additives

After you read that brief, informative article, you will know all you need to know about oil. Use the back button to return here for the answer to your questions:
Want help from an expert by phone for free?
Let me suggest the treatment that is best with any oil for your car, truck, RV, boat, or equipment. You can call and tell me the wear, residue, running or shift performance problem and I'll tell you what's good for your problem. That's my job! I'm the countries expert on this! All recommendations are tested and guaranteed to work - or no charge to you! All $ is refunded. See guaranteed link for details.

You can also Order suggested products - with confidence. These also are sold with a money back if with our "Not Satisfied Guarantee." Only 2 refunds asked for last 267 days!

So, Call me, george christ. Or try the links below - or both! That's my job and I'm an expert on this form of help. I'm at the phone at 512 665 3388 day or evening

Check these links for the specific Additives motor oil 101 help

The secret about protection you provide adding MC+ to your motor and transmission oils.
When does your motor need more than what comes in oil?
Popular engine problems solved with additives for motor oil


Is Valve Tap your problem? Try this!

When valves tap in your newer engine and an oil change did not help. Try this to quiet valves along with an oil change

Additives Motor Oil Facts.

Is this your problem?

When your motor "burns" oil. Try this!

I mean by that, when it sucks oil out of the crankcase, and you need to add more to keep your oil at a safe level. These are the causes and remedies to explore.

Most likely causes and options on remedies:

Valve seals. Replacement cost $250 up
Valve stem wear. Replace engine heads Cost About $400 each up
Worn or stuck piston rings. Overhaul cost $1,500 up
Oil Leak. Repair cost $200 up
Add-itives that are sold for the above problems. Read on...


Learn more about the product for the above

Additives Motor Oil Facts Our home page and site index of wear and tear problem solving motor oil additives.

List of 100 tips and products for power-train component problems.

Popular pour-in and drive products for every part of your car, truck RV, and heavy equipment.

Web site index of problems and products using additives to stop and correct a wear and tear problems. Additives Motor Oil Facts.